Popular Skiing Resorts around Osaka
1. Rokkosan Ski Resort


Rokkosan Ski Resort is a huge theme park-like resort that located in Kobe, it takes only about an hour from the center of Osaka by car or bus. It provides wintertime leisure for adults and children, such as sledding, skiing, snowboarding, or just having fun in the snow. The park is open for business from November 18th which is much earlier than other ski resorts in Kansai Region.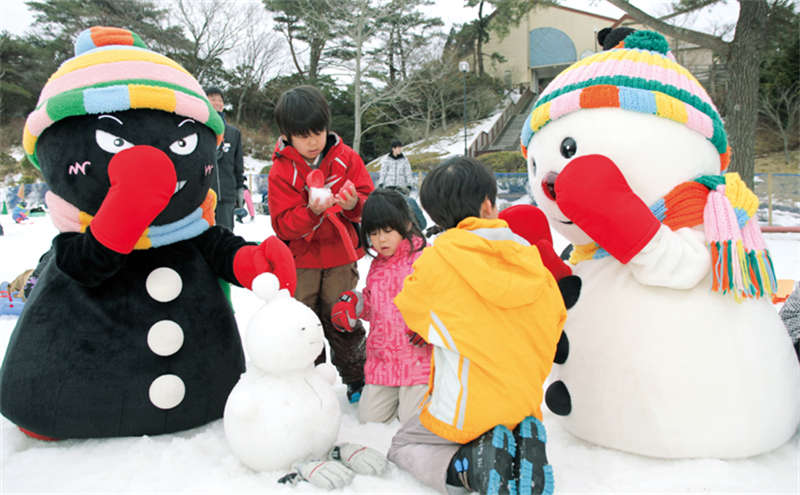 Access: 1 hour from Osaka by car or bus
Season: Normally Mid November to End of March
Hours: Normally open from 9:00am until 22:00 in weekends&holidays(Night skiing)/ Normally open from 9:00am until 17:00 in weekdays(no night skiing)
Ticket: JPY 3100 (1 Day in holidays)/JPY1550 (1 Day in weekdays)



2. Hachi Kita Kogen Ski Resort
This ski resort is the largest one in Kansai Region, located in the north of Hyogo Prefecture. People love to glide on the long distance which the longest course is about 4,000meters, with beautiful mountainous scenery from the height of over 1,000 meters. Families with children will also find fun there since some events hold regularly.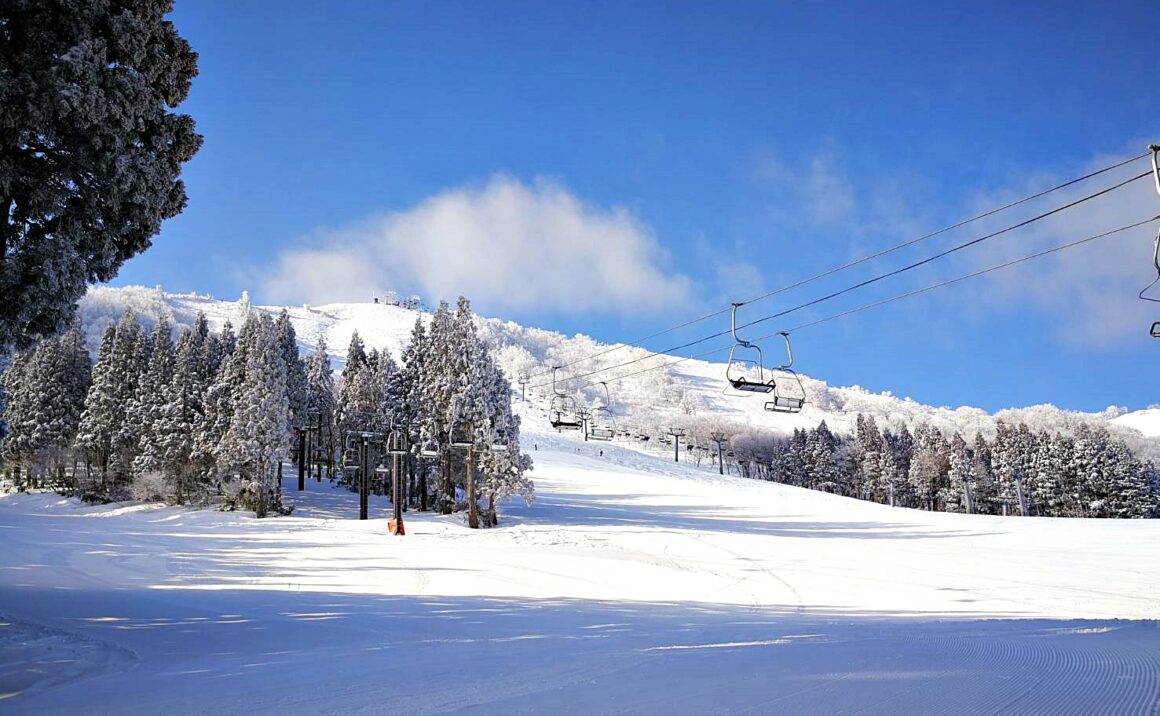 Access from Osaka: 2.5 hours by car or bus
Season: Normally early December to early April
Hours: 8:30–16:50
Ticket: Around 3000 JPY to 4,500 JPY 1 Day lift ticket

3. Biwako Valley Ski Resort
This resort is located at the beautiful Lake Biwa (Biwako) which is a popular tourist site throughout the year, and is the largest lake in Japan. It is accessible from Kyoto and other prefectures in Kansai Region. Visitors can enjoy both the skiing and panorama scenery of Lake Biwa on the ski slopes, or get on a cable car to immerse yourself in natural beauty. Indeed it is a good place for families to enjoy winter leisure, since there are different slopes for different levels, and snowmaker for quality snow.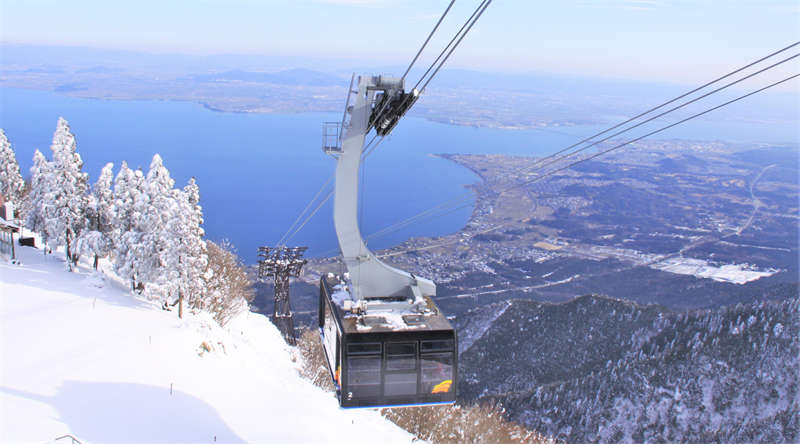 Access from Osaka: 1.5 hours by car or bus
Season: Normally late December to late May
Hours: 8:30–16:30
Ticket: 4200-5800 JPY weekends & holidays

4. Gransnow Okuibuki Ski Resort
Gransnow Okuibuki Ski Resort is renowned for the most quantities of snow in the world and the fluffy snow powder. All equipments and facilities, slopes have been updated celebrating the 50th year anniversary. It is located in the northern area of Maibara city. Either you are an skilled skier or a beginner, could find the suitable slope or area to let yourself go in the snow world.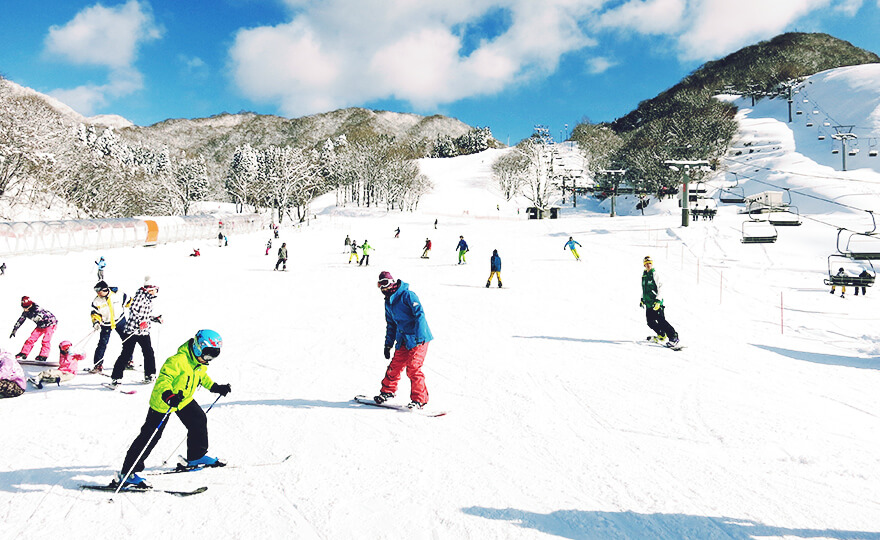 Access from Osaka: 2.5 hours by car
Season: Normally mid-December to late March
Hours: 8:30–17:00
Ticket: 3000-4800 JPY weekends & holidays

5. Sky Valley Ski Resort (Hyogo)
This small ski resort with squirrel of mascot character, especially with a napping room open in 24/7. It is possible to take a share lift to share two ski courses and double the fun, since it connected to the Hyperbowl Tohachi resort. Sky Valley is located on the eastern slopes of Mt Hachibuse, in Yabu city. It is accessible from Osaka and Kyoto by direct buses.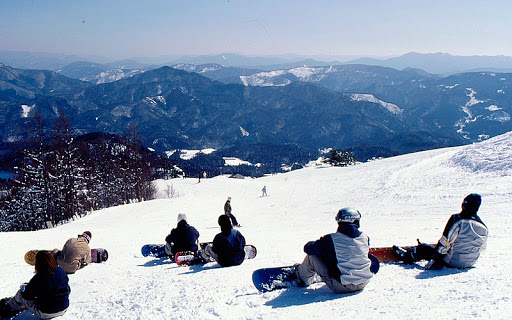 Access from Osaka: 2.5 hours by car
Season: Normally late December to late March
Hours: 8:30–16:40
Ticket: 2000-4200 JPY weekends & holidays; 2000-3600 JPY weekdays