The Hello Kitty Bullet Train Is Real In Japan
Dreams do come true, if you are a fan of Hello Kitty.
From June 27th, 2018, a special train, that branding by Hello Kitty's features on the windows, seat covers and flooring, etc., is start to running by Japan's Shinkansen train operator, West Japan Railway Co. Ltd.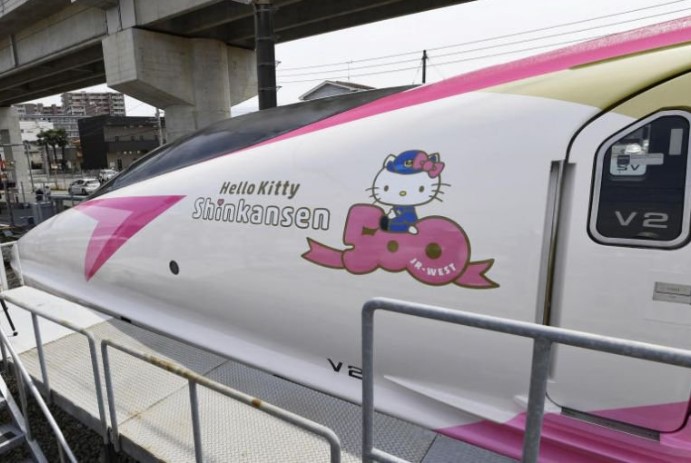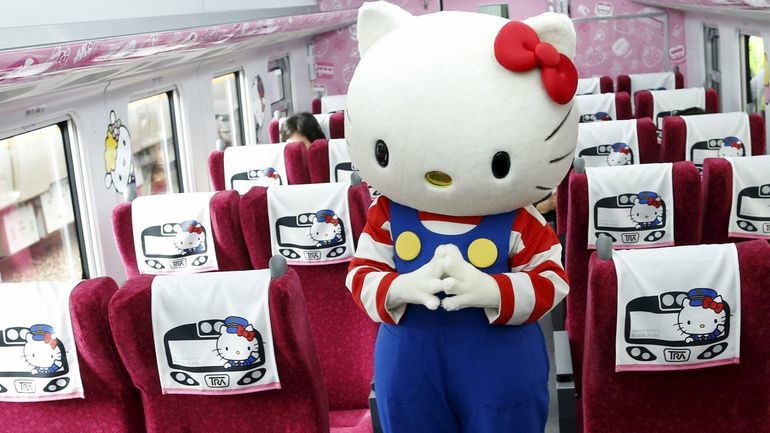 Hello Kitty is everywhere!
There're 2 cars have been transformed into Hello Kitty World. Have a look of inside.
Car 1: Hello! Plaza
Car 1 as special display space, is dedicated to exhibitions showcasing various regional products and attractions. And you can also buy specialty products and souvenirs here.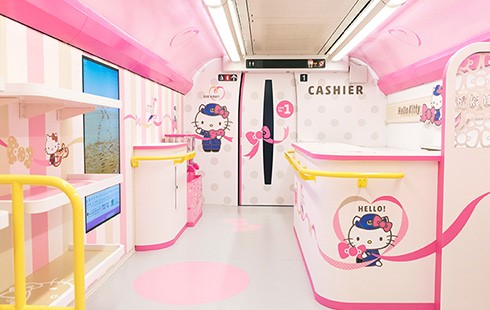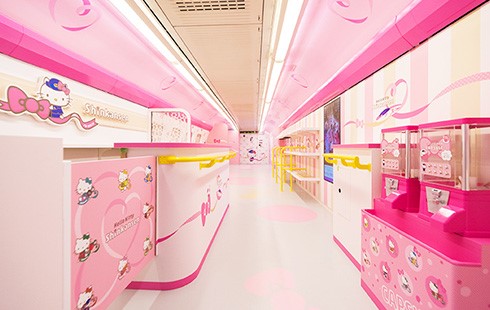 Car 2: Kawaii! Room
Car 2 is adorned in fashionably cute decorations, geared to furnish added pleasures to all onboard.
Pink! Pink! Pink! For all your needs for taking photos, the floor, windows, headrests and armrests are all covered in motifs from Hello Kitty and Friends.
Also, you will have chance to take picture in a themed photo booth with a giant Hello Kitty doll.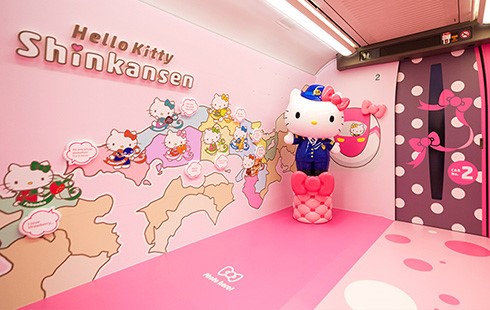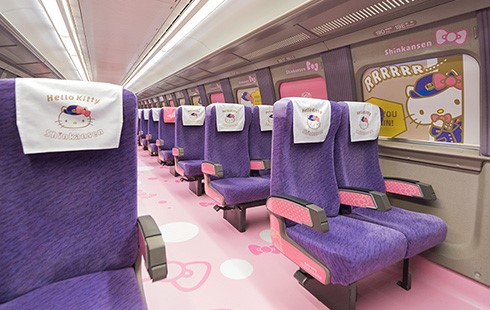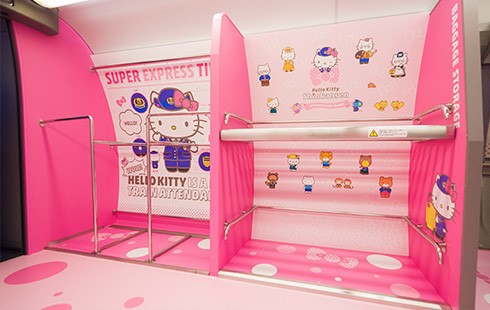 How to ride the Hello Kitty train
You can ride the train with a regular train ticket, purchased in advance or on the day of the travel.
Also, you can board the train with a JR-WEST RAIL PASS.
And a timetable can be fine in its website dedicated to the special train.
https://www.jr-hellokittyshinkansen.jp/en/
PS: A special Hello Kitty café (open on June 1) and a souvenir shop (open on June 30) selling exclusive merchandises related to Hello Kitty Shinkansen is open at Hakata Station.

This special Hello Kitty train now can be ridden from June 30, 2018 until March 10th, 2019 with a few blackout days as seen in its calendar in its website: https://www.jr-hellokittyshinkansen.jp/en/ .
Hello Kitty, who not a feline, but a human girl, was introduced by Japanese design company Sanrio in 1974 and has since grown into a multi-billion dollar global brand.
Come! Take your chance to enjoy the rapid service and Hello Kitty experience at the same time on this special train in Japan!