8 Best Onsen Towns in Japan
Onsen (natural hot spring) is one of the most popular tourist destinations in Japan. Each year, there is an enormous amount of Japanese and foreign visitors of all ages come here to relax mentally and physically and experience the uniqueness of Japanese cultures. Besides, every onsen area has different kinds of minerals that offer different types of benefits such as healing muscle pain, smoothing skins, lessening fatigue, improving immunity, and so on.


In case you get confused in choosing an Onsen town to go, I have picked 8 best onsen towns for you. Getting excited?
No.1 Kusatsu Onsen Town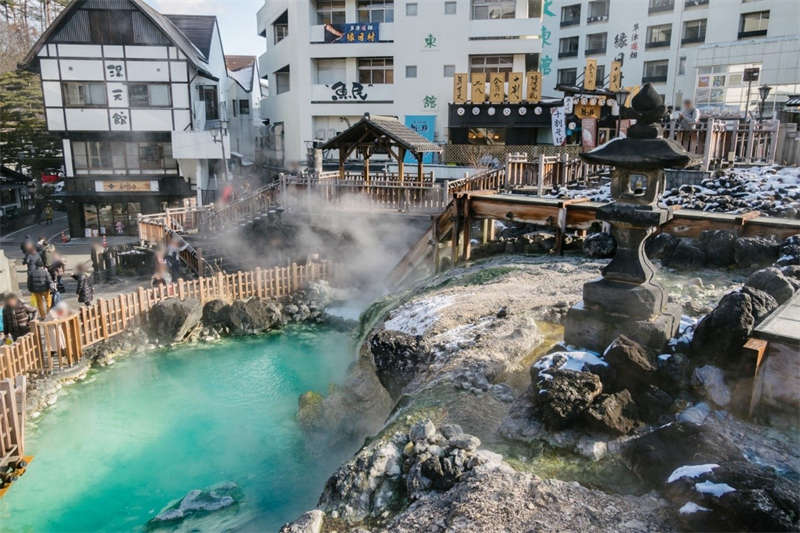 Kusatsu is considered the best onsen in Japan. Among the top 100 onsen selected by travel pros, Kusatsu Onsen has ranked No. 1 in Japan for 15 years in a row!
Up in the mountains of Gunma Prefecture, Kusatsu is home to large volumes of high quality hot spring water. Open air or inside, mixed gender or separate are all available for you. If you are a sporty person, the area also offers skiing in the winter and hiking during warmer months.
It is about three-and-a-half-hour drive from Tokyo. Although it is chilly and snowy in winter, soaking in the hot springs outside right in the middle of the town will definitely be a warm and wonderful experience you've ever had.
Also, there is a famous saying for Kusatsu which says that it can cure every illness but lovesickness. The saying is only true for you when you experience once!

No.2 Hakone Onsen Town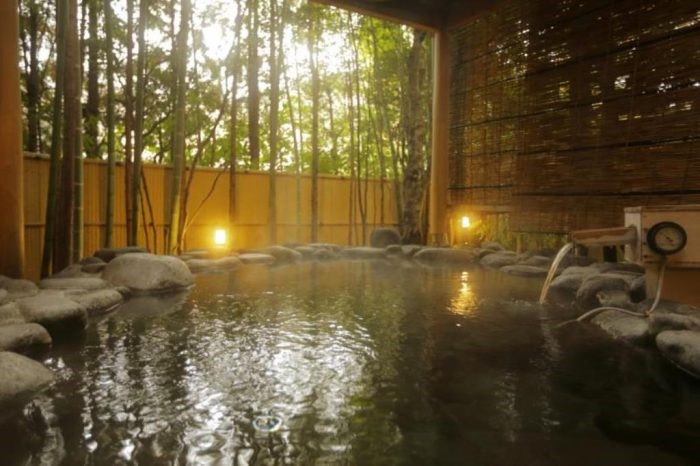 Situated less than an hour train away from Tokyo, close to Japan's highest mountain, Mt. Fuji, and
surrounded by natural sceneries, Hakone Onsen town has attracted a lot of visitors to come. There are many private onsens provided by nearby hotels, if you are in a honeymoon, drinking a glass of wine with the one you love in a private onsen will be an unforgettable experience for you two.
Besides onsen, Hakone Open-Air Museum will also give you an opportunity to explore Japanese culture with a relaxed atmosphere.
Does it become a must-visit destination for you? Without hesitation, I will go there when I find the love of my life!

No.3 Beppu Onsen Town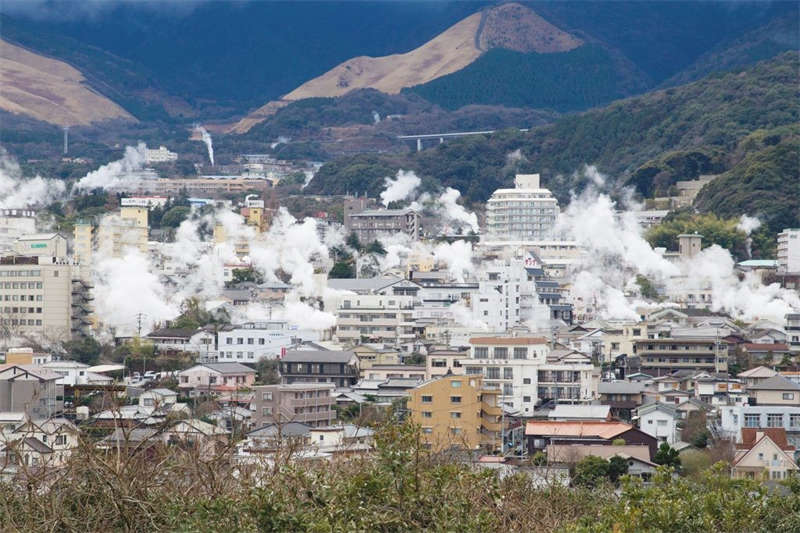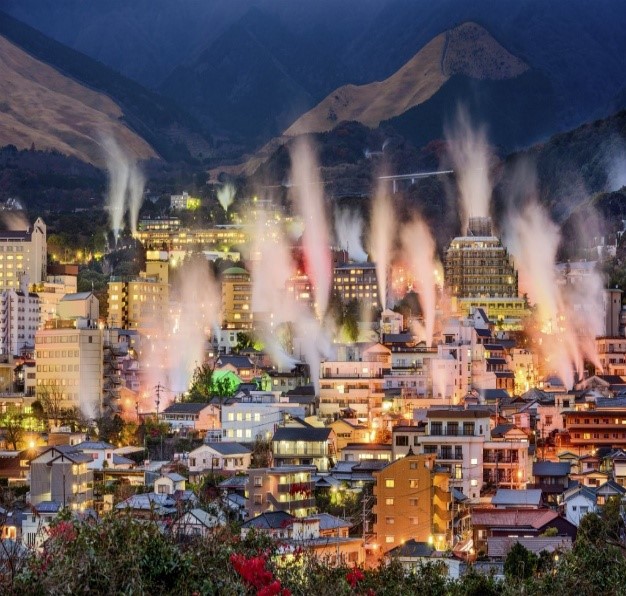 The first time I saw the town full of smoke, I thought the town was on fire. I found myself hilarious when I realized they were hot spring from drains, eight major hot springs. The lighting makes the town significantly beautiful at night.
Some of people found the town less modern and attractive, but if you are a nostalgic person, you will appreciate the originality of the town. It reminds me of the life in late 90th century of China, slow and fulfilling. I will definitely go there someday in future to soak my mind not just body in warm water to recall the life in childhood.
Also, there are lots of department stores for you after you totally let off steam in onsen. What is more? Beppu offers sand baths, steam baths, mud baths which await you to unveil the mystery. All I can say is that they are super nutritious and healthy for your skin and body.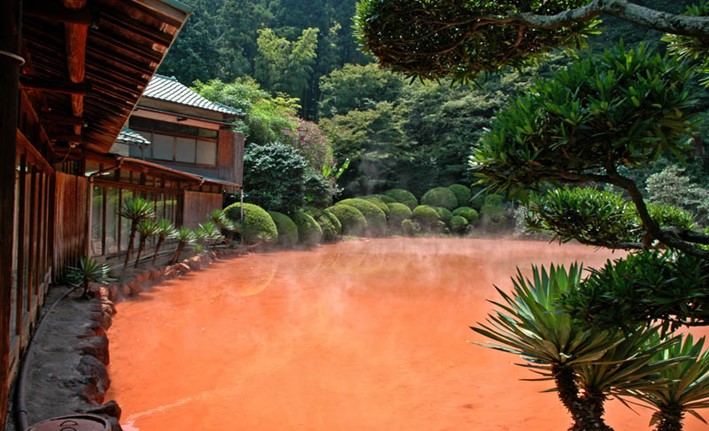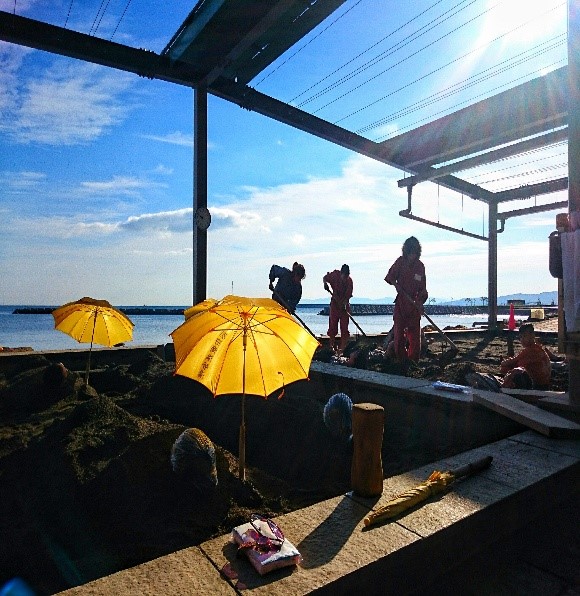 No.4 Dogo Onsen Town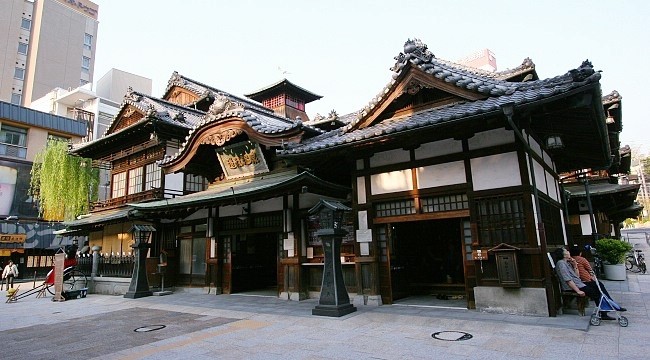 Well, as I mentioned, Beppu Onsen Town is old, like a 90th-century town, but what is really old is the Dogo Onsen which is located in the east of central Matsuyama. It is known as "the Oldest Onsen in Japan" which apparently was discovered in ancient times!
If you are a fan of Miyazaki's film, one thing you can't miss is Dogo Onsen Honkan which inspired the award-winning animated film "Spirited Away". Also, numerous ryokans are waiting for you after you enjoy onsen.
In an artistic perspective, the architecture of the town are various but fitting well with each other. The best combination of body enjoyment and visual satisfaction may be another reason for you to visit.

No.5 Fuji Kawaguchiko Onsen Town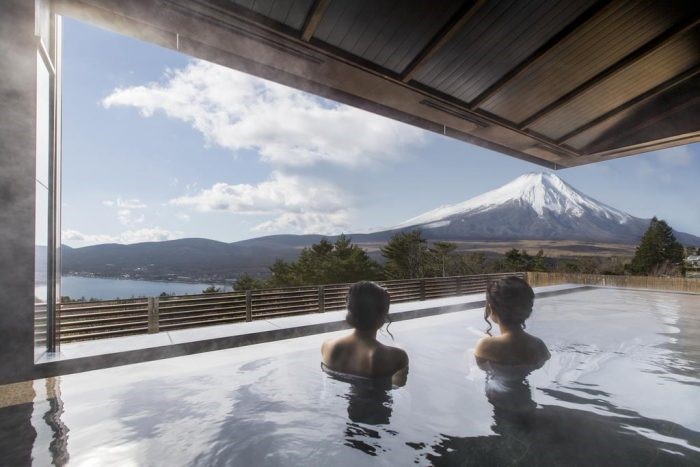 It was always my dream to relax in a hot spring while taking in a view of the tallest mountain in Japan with soft music. Luckily, my dream came true 2 months ago. I went to one of the Fuji Kawaguchiko onsens to witness the magnificence of the Mt. Fuji. It seemed that I let go of all my pressure of 20 years in 20 minutes. Now it is time for you to go, I will list 5 onsens in town with a view of Mt.Fuji. They are Mifuji-en, Yurari, Onyado Fuji Ginkei, Kozantei Ubuya, and Kukuna.
After the bath, it is time for ladies to dress up and put on a delicate make up to go on a date in a random ryokan. I bet you will never feel this elegant and romantic ever!!
I highly recommend couples come here to spice up your relationships. It will feel like a movie.

No.6 Ibusuki Onsen Town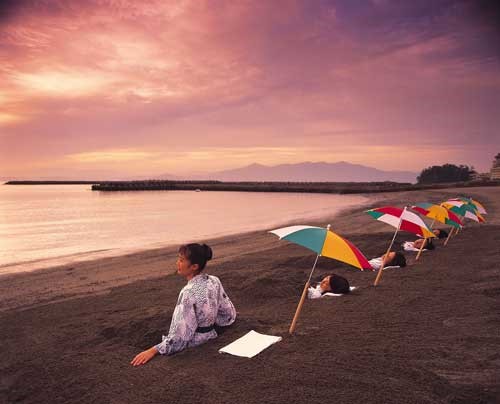 Situated in the southern coast of Kyushu, Ibusuki is famous for its hot sand baths, called Sunamushi. The most popular location for being buried in naturally steam-heated sand is the outdoor Saraku Sand Bath Hall, but the experience is also available at a number of ryokans. Compared to the sand baths in Beppu Onsen town (No.3), it is more clean and comfortable.
I am a little bit mysophobic but I felt ok to have myself buried in the hot sand for 10-15 minutes. I felt that I was part of the ocean, sand, and nature. What surprised me the most was that I have suffered from female disorders for several years, but I was back to normal after the journey. Maybe the high sodium sand helped.
So I would highly recommend all the ladies to give it a shot.

No.7 Kinosaki Onsen Town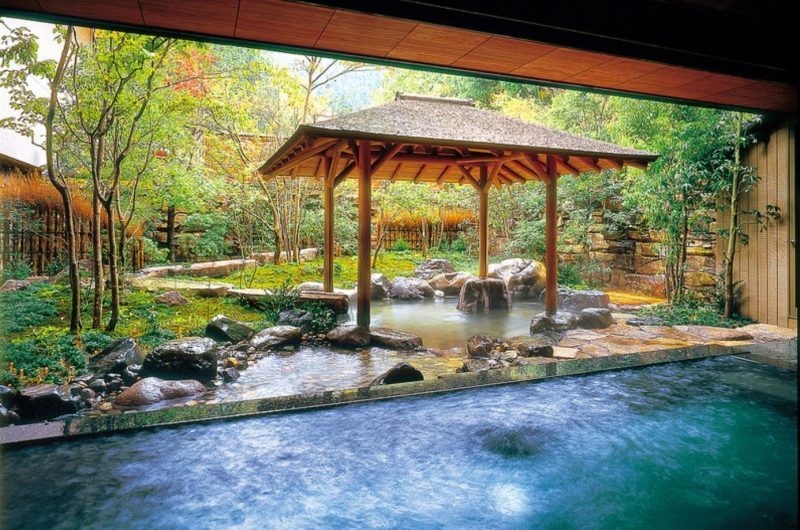 Kinosaki Onsen is located in northern Hyogo Prefecture on the coast of the Sea of Japan. Hot springs were discovered in Kinosaki around the 8th century and since then the town has developed into a tourism onsen town.
I remembered I screamed 'I am in heaven' three times when I first arrived at Kinosaki Onsen. How can I not say that? The stunning natural sceneries accompany with hot spring and charmingly artistic arcades. It was voted 'best hot spring town' by Lonely Planet. All the onsens in town are close to each other within 10-minute walk, feel free to try out more if time is allowed.
Plus, if you are a seafood lover, the winter of Kinosaki Onsen Town will be a paradise for you. I am sure the whole journey will definitely fulfill your appetite and body.

No.8 Yufuin Onsen Town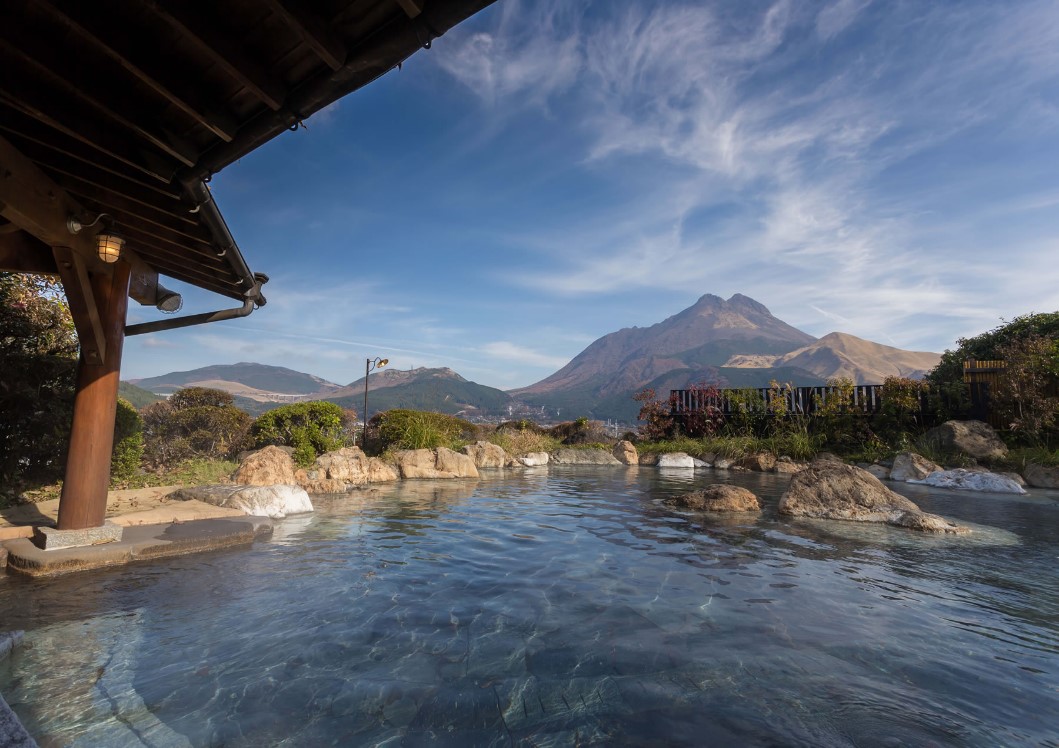 Yufuin is a popular hot spring resort, located in Oita prefecture in the Kyushu Region. Viewing Mount Yufu while soaking in an open-air bath is an extraordinary experience.
What fascinates me the most is the quietness of the town. If Fuji Kawaguchiko Onsen Town is considered the best place for couples, well, Yufuin Onsen Town is a lovely place for families. The quite atmosphere will finally allow you to have a deep conversation with your family.
Still struggling for finding a place for a family trip? Yufuin Onsen Town welcomes you.