How to Ride the Shinkansen
It goes without saying, the fastest and most convenient option to travel Japan, must be Shinkansen(新幹線), AKA the Bullet Train which operated by Japan Railways, abbreviation JR. It covers the main islands of Japan, Honshu, Kyushu and Hokkaido with most of major cities.
Here let's check on something useful for you to ride the Shinkansen.

1. How to read the Shinkansen Tickets: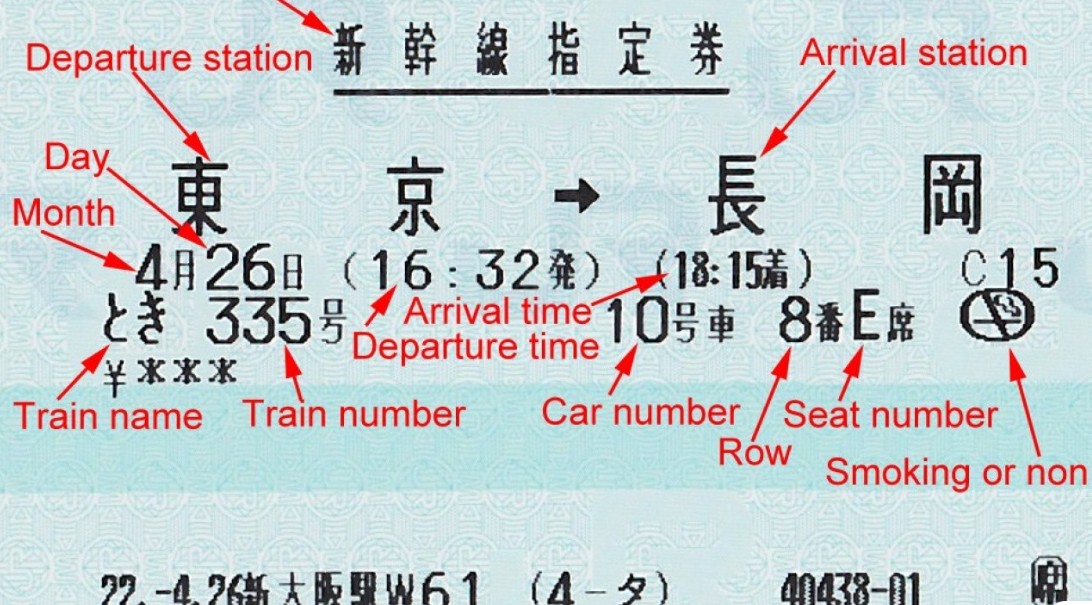 2. How to use the trains:
● Note that conventional lines and Bullet Train Shinkansen lines are located in different parts of a station. You can only get to the bullet train platform from entering the bullet train gate. Check the signage Shinkansen at the gate carefully.


● Shinkansen(Japanese bullet train) fares consist of two components: there's the base fare (乗車券 joshaken, "board train ticket") plus the special fare (特定特急券 tokutei tokkyuken, lit. "specific special express ticket"), which is for Shinkansen bullet trains as opposed to ordinary express trains.
You need both basic fare ticket and limited express ticket to ride the bullet train (Shinkansen). Sometimes, they come as two separated tickets, while sometimes, they're issued as one.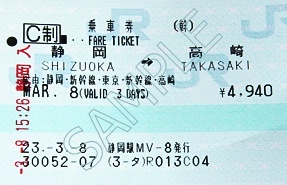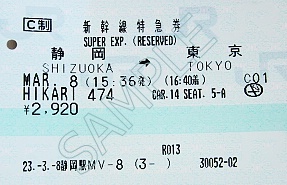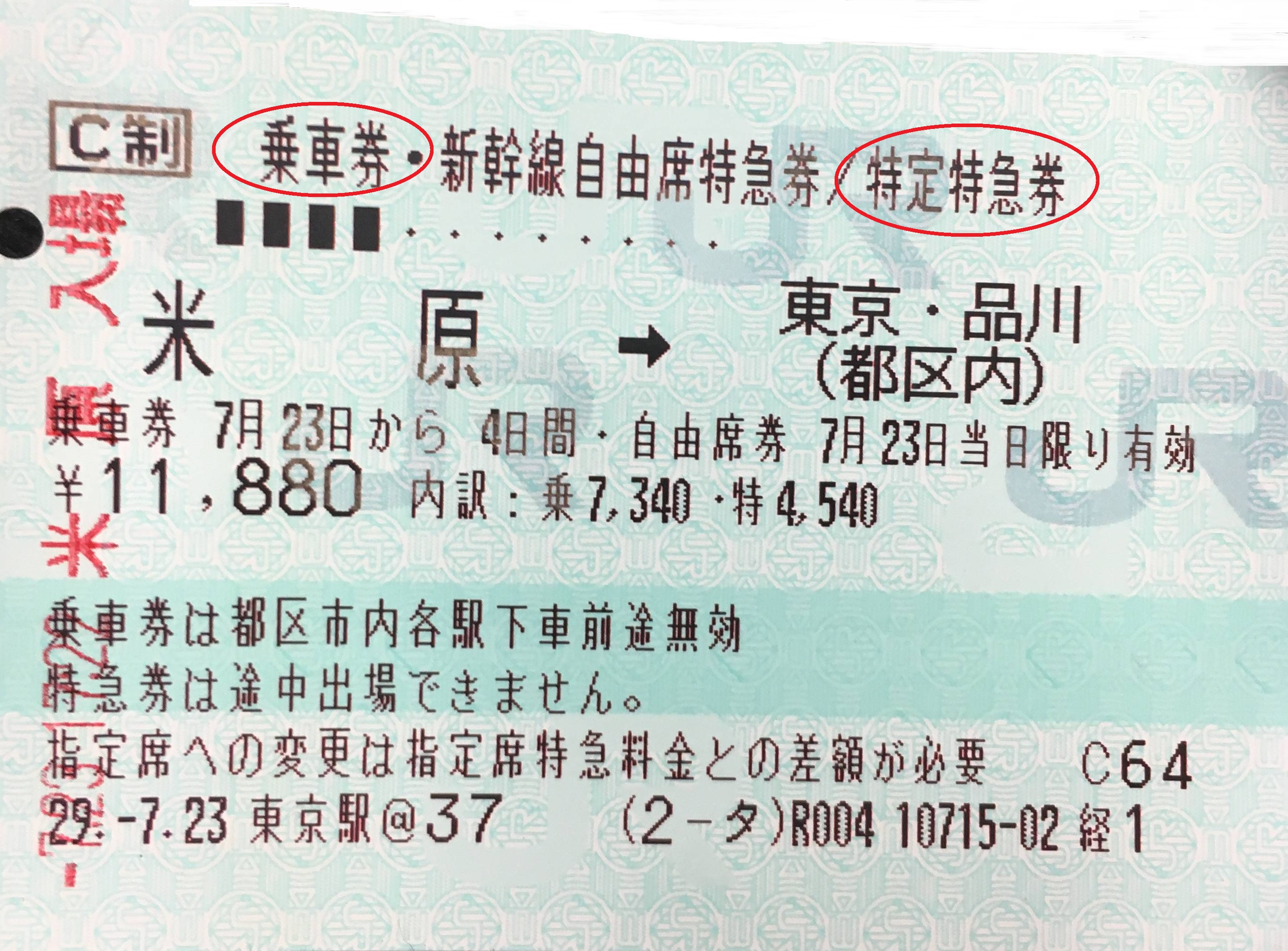 Base fare ticket | Shinkansen supplement ticket | Combination ticket


● If you have received 2 separate tickets. Please insert the 2 tickets in the automatic ticket gate together.


● Pass through the regular ticket gate with your ticket.


● Make your way to the Shinkansen platforms by following the signs.


● Pass the Shinkansen ticket gate with your ticket.


● Access to the platform relevant to your train.


● Find the car that number on your ticket


● Find your seat the matching your ticket.

3. Notice:
● The tickets cannot be used for other trains. If you miss the reserved train, you can board a later train (non-reserved seat) on the same day. (LIMITED KODAMA: You have to buy new ticket.)


● Neither stopover nor refunds are allowed with the tickets.


● Please show your tickets to the train conductor when requested.


● Only delays of more than 2 hours are eligible for refund. Please receive the delay certificate at the arrival station.


● In case you lost your tickets, please note that the tickets cannot be re-issued and are not refundable.