Top 10 UNESCO World Heritage Sites in Japan
Top 1: Historic Monuments of Ancient Kyoto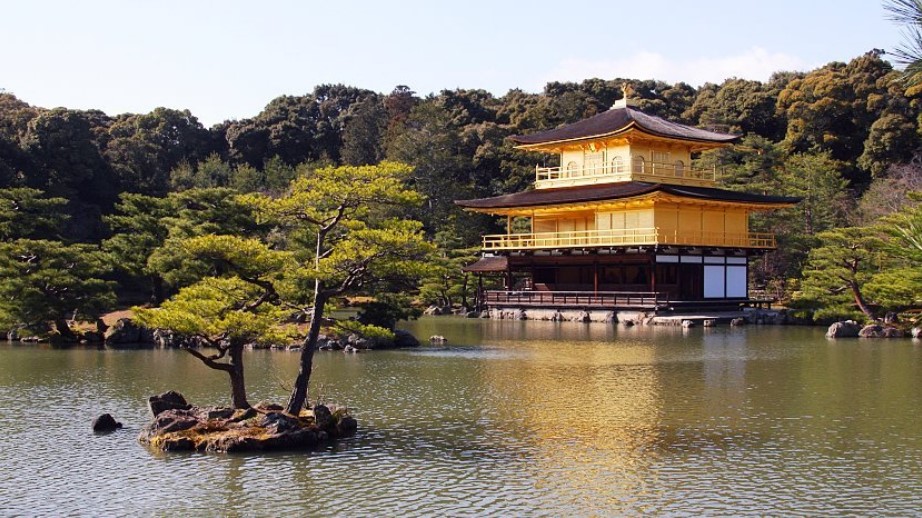 The Historic Monuments of Ancient Kyoto were added to the list of UNESCO world heritage sites in 1994. Kyoto should be the city with the most UNESCO sites in Japan. You will be unable to visit all of them in one day since it has 17 UNESCO sites in or nearby Kyoto. The most classical 1-day Kyoto tour for UNESCO sites will be Kinkakuji(Golden Pavilion), Ginkaku(Silver Pavilion), Kiyomizudera, Nijo Castle.
Personally, I think Kyoto is the most charming city in Japan. It will be surely in my top list for Japan tour.

Top 2: Mount Fuji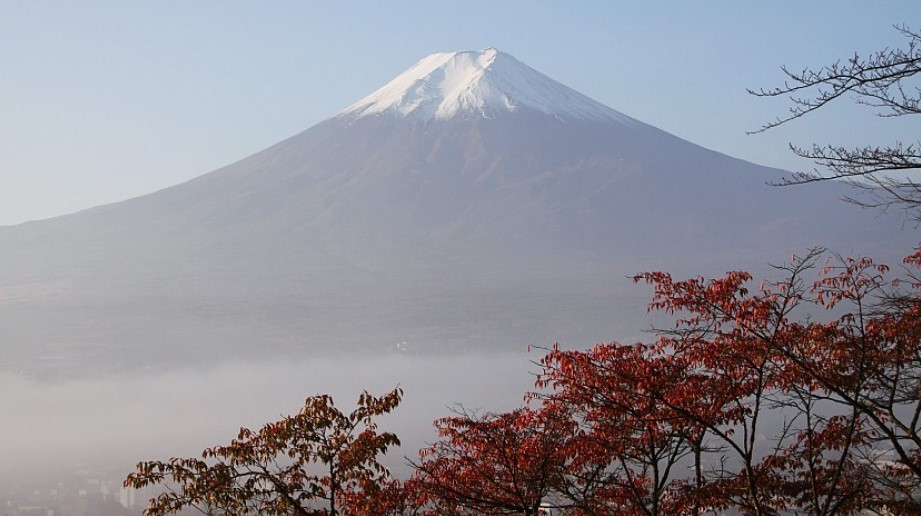 Mount Fuji is the tallest mountain in Japan, standing at 3,776 meters (12,380 feet). Its is considered as a physical, cultural, and spiritual symbol of Japan. Every year, there are a large number of Japanese and foreigners to go climbing Mount Fuji during Summer Season.
While you visit Mount Fuji, it is also highly recommended to have one night in local Ryokan with natural onsen experience.
For China, haven't been to the Great Wall is not been to China. Comparably, for Japan, the one who doesn't reach the Mount Fuji means not visited in Japan.

Top 3: Peace Memorial Park
Peace Memorial Park is located in the downtown area of Hiroshima city. The A-Bomb Dome is inside of the park and is the only structure to have survived the atomic bomb in 1945. It is preserved to show what it looked like the day after the blast and also represent the hope for everlasting peace.
Stepping into the park, you will also suggest to keep time for Peace Memorial Museum and Cenotaph for the A-Bomb Victims. It is a good chance to know about War's ruthlessness and learn to cherish the Peaceful era.
Top 4: Itsukushima Shrine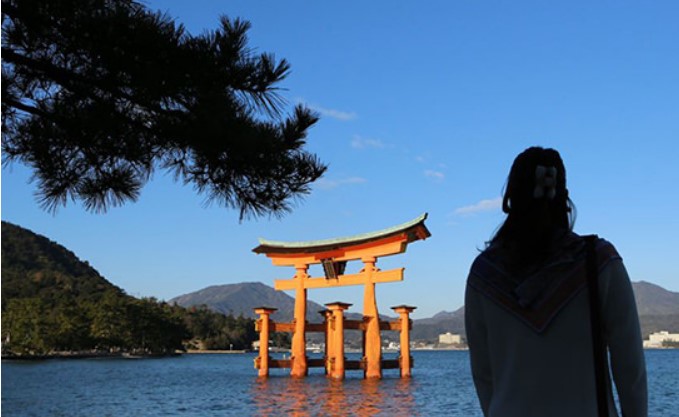 When you plan to visit Hiroshima, Miyajima must be in your list since it is just off the cost of Hiroshima and famous for its UNESCO site of Itsukushima Shrine and Torii Gate that seemingly floating on the water.
Itsukushima Shrine can be considered as the prettiest among all the shrines in Japan. It is so nice just wandering around, taking your time and simply soaking up the history and peaceful surrounds.
When visiting Torii Gate, it is better to go during low tides and then you may have a chance to walk up to the age to get a close eye on its elegance and style.
Top 5: Historic Villages of Shirakawa-go and Gokayama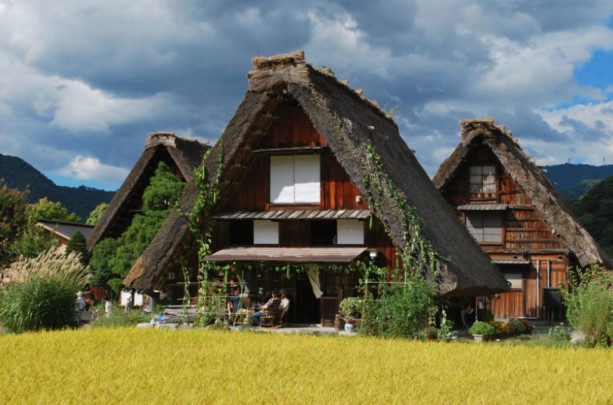 Nowadays, Shirakawa-go and Gokayama are more and more famous among foreign tourists.
The Shirakawa-go and neighboring Gokayama are just one hours driving from Takayama or Kanazawa and was designated as a World Heritage Site in 1995.
There are mainly 3 villages, all located in the deep mountains. They are famous for its unique houses with steep thatched roofs. It is called" Gassho-zukuri", which means "constructed like hands in prayer".
When you visit there in winter season, pls try to have a look at its winter illumination in Ogimachi Village of Shirakawago. It has designated light up dates. Pls check its official website when you mean to it.

Top 6: Himeji Castle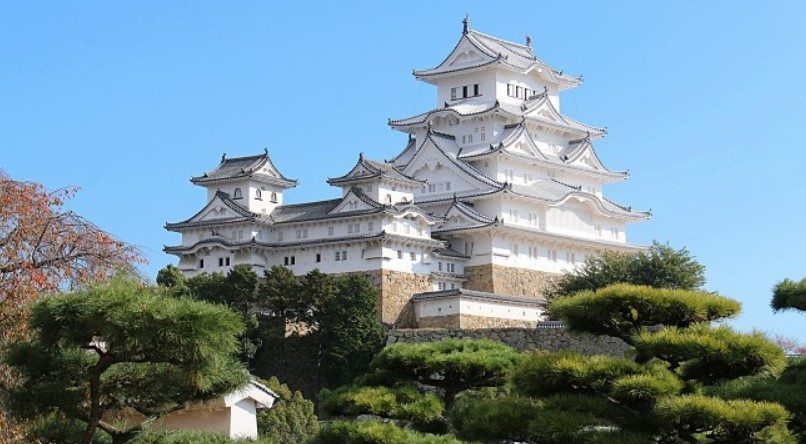 The Himeji castle is one of the best preserved castles in Japan. It is a must-visit if you're a castle or Japanese history enthusiast. Himeji castle is very easy to get to with only 15-20minutes walking from main train station in Himeji city. You can take a shinkansen train from Osaka or Kyoto to make a great day trip.
The stairs inside the keep can be difficult as they are very steep. There are handrails but it can be a challenge even for able-bodied folk as you need to remove your shoes, and socks are slippery on the wooden floors. Go slowly and watch your head if you are tall.
The rest of the grounds are huge and would be gorgeous during cherry blossom season. Overall, it is a gorgeous place to visit and an iconic sight of Japan.

Top 7: Nikko Toshogu Shrine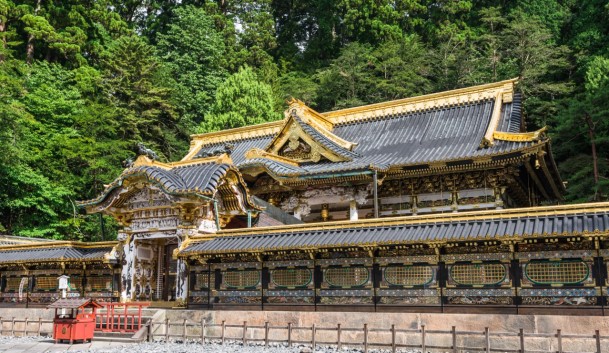 Nikko Toshogu Shrine is the final resting place of Tokugawa Ieyasu, the founder of the Tokugawa Shogunate that ruled Japan for over 250 years until 1868. Toshogu Shrine is built in the mountains. It is stunning and colorfully painted with many intricate carvings.
You won't fail to see the carvings of the three monkeys. Meanwhile, there are a lot more carvings around the temple area. Many of them made from single wood. They look extremely delicate and alive. Take your time to view those pieces as well.
This place is packed with travelers in the weekend. So, it is better to come on a weekday instead.

Top 8: Nara(Todaiji Temple/ Kasuga Taisha Shrine)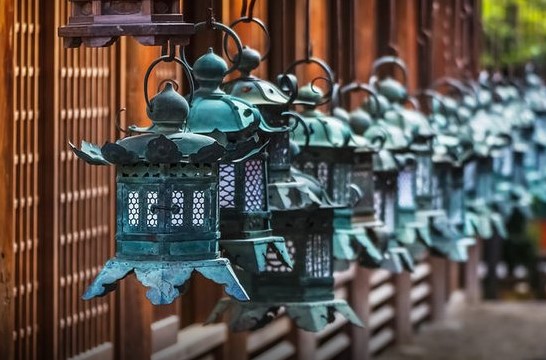 Nara was the first capital of Japan with long history. This ancient city is one of the major tourist highlights in Japan and is famous for its semi-wild deer wandering in the city.
Kasuga Taisha Shrine and Todaiji Temple surely ranks in the top list of Nara attractions not only because of its unique and long history and culture, but also for UNESCO sites.
Todai-ji Temple has amazing ancient buildings with massive Buddha inside. You can't miss it.
Kasuga Taisha Shrine is very serene and beautiful place. There are hundreds of stone and bronze lanterns lining the pathway up to the shrine and are hauntingly beautiful. There is also the odd deer or to wandering around.
Nara is easily accessible via train either from Kyoto or from Osaka, so, you can have one day Nara tour from Kyoto or Osaka by local transport on your own.

Top 9: Shiretoko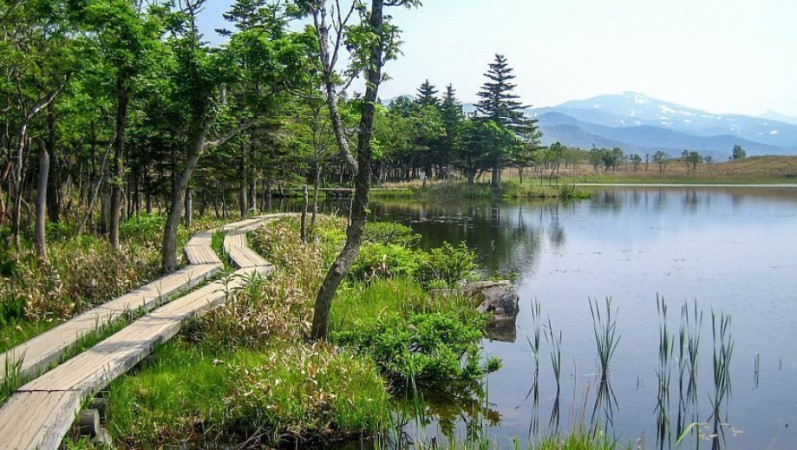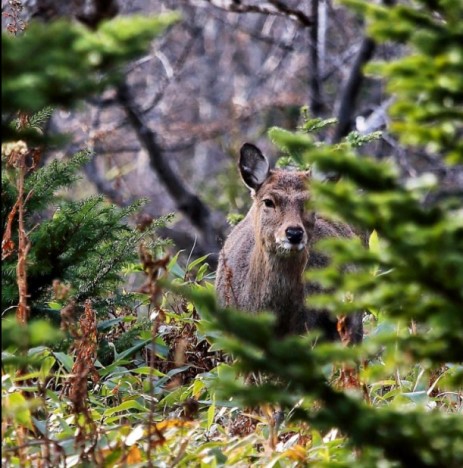 Shiretoko Peninsula is located in the north-east of Hokkaido, the northernmost island of Japan. Shiretoko Peninsula was added to the list of world heritage sites in 2015 for the irreplaceable value of the peninsula's ecosystem and biodiversity. And it's the only one UNESCO site in Hokkaido.
Shiretoko National Park is a really unspoiled and beautiful nature wonder. Not overwhelmed with tourist but with lots of wild animals, such as foxes, deers, birds and etc.
Shiretoko National Park is around 6 hour drive from Sapporo airport or 50 mins flight from Sapporo airport to Nakashibetsu airport and 1.5 hour drive.
In my opinion, the best time to visit is late Summer or early Autumn, not cold or hot but with green scenery.

Top 10: Yakushima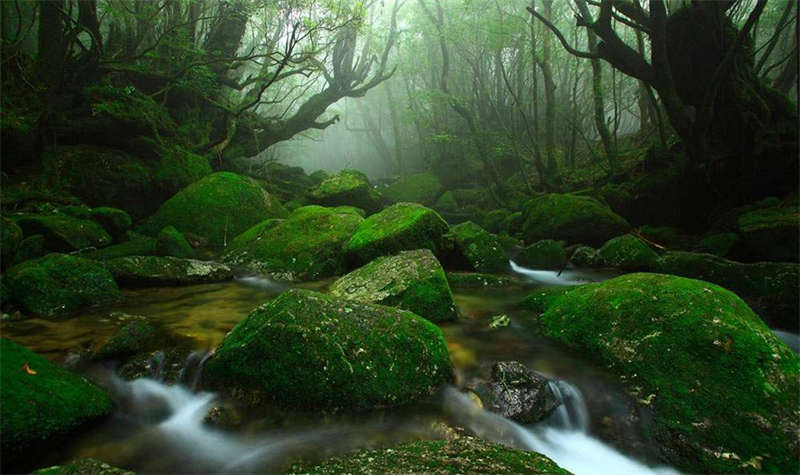 Yakushima is a small and remote island, which lies off the southern coast of Kyushu. Yakushima Island was registered as a UNESCO World Natural Heritage Site in 1993. It feels like an undiscovered rural paradise, offering a glimpse of a wilder, primeval Japan.
If you're fond of exploring old-growth forest and natural beauty, it won't let you feel disappointed.
You can find accommodation in the Island, but quite a few. So, if you plan to visit there, please fix the accommodation as earlier as you.
Personally, it is highly recommended to have a local tour guide to go with you if you do not understand Japanese since the local people may not understand your language.