NLT-161008-FJ71905

[Jan 23, 2019]
WhatsApp
[02:26,10/18/2016] +91 98300 34159: Dear Alice, We are back in India. Just landed. Thank you for the wonderful trip you had planned and more for the really good memories we are taking back from Japan with us. It has been a wonderful experience :)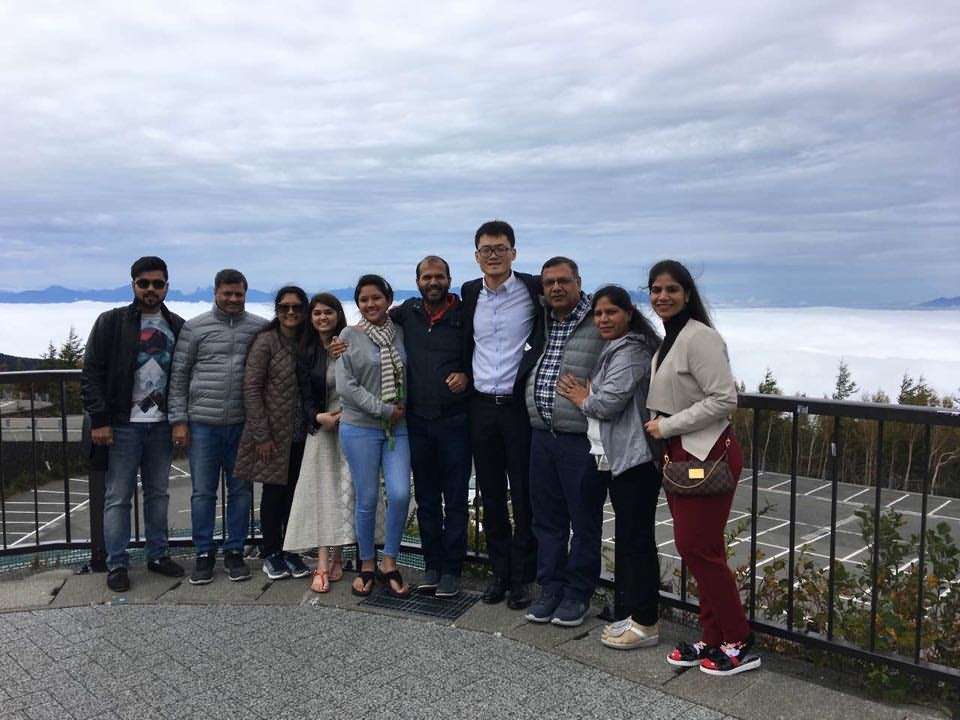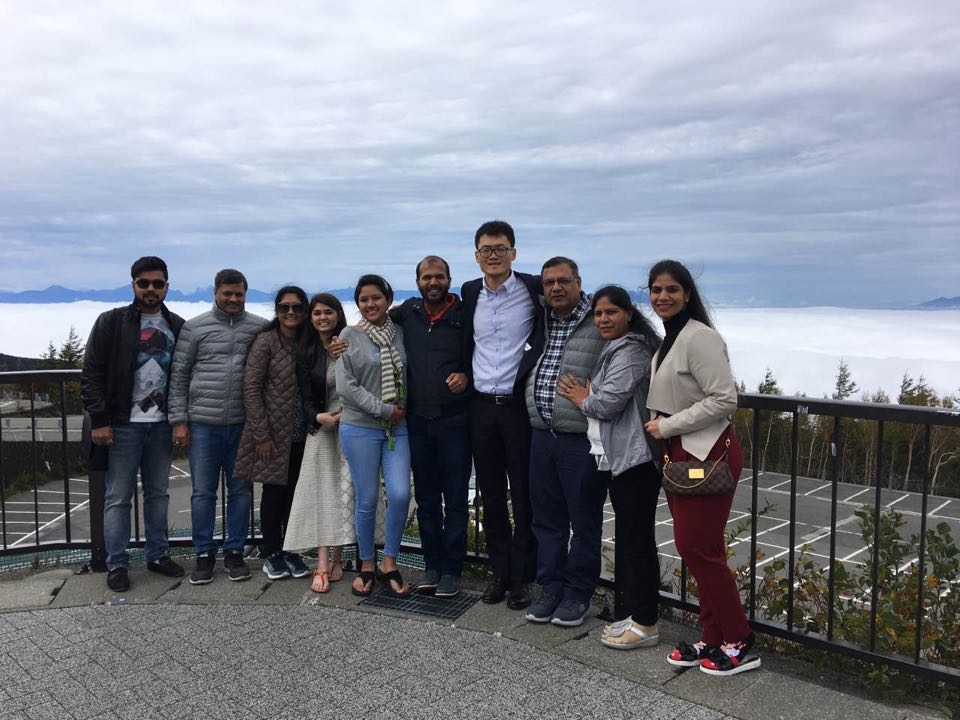 NLT-161007-FU75435

[Jan 23, 2019, from America]
Hello Alice,
You get a 5 for all categories
The trip was a dream come true.
We thought that a trip to England was out of the question due to my medical issues. But you made it happen.
Your professionalism and attention to detail were superb.Thank you!
Getting the wheelchair arranged and understanding my need for rest time were key to making this the most gratifying trip that we have ever undertaken.
Our guides, Ron and Simon were absolutely wonderful. Ron even did research to help me better understand the history of my family in England.
And when Simon took us to Westminster abbey and showed us the final resting place of some of my ancestors I was almost overwhelmed.
Those of us with disabilities have a tendency to avoid undertaking things like this. Our world grows smaller as our disability worsens. But now we know that
it doesn't really have to be that way. Sure, there are limitations, but most can be dealt with. You only go around once, and with help and understanding of
our issues, we can do more than we allow ourselves to dream of.
My wife usually has to work too hard when we travel, but this trip was especially enjoyable for her since we had all the help that we needed.
Sincerely,
John and Clare Pierce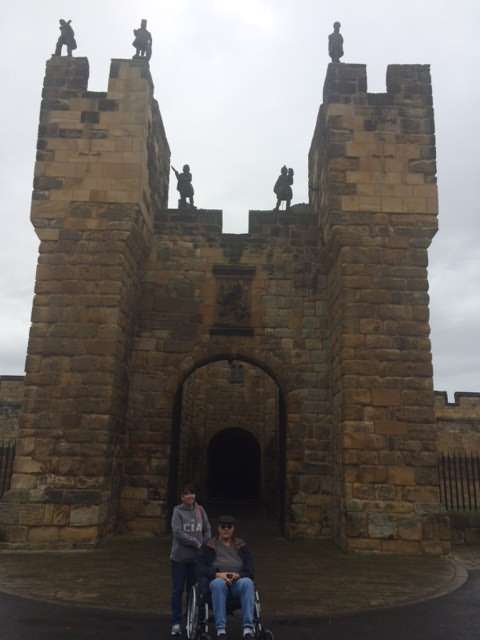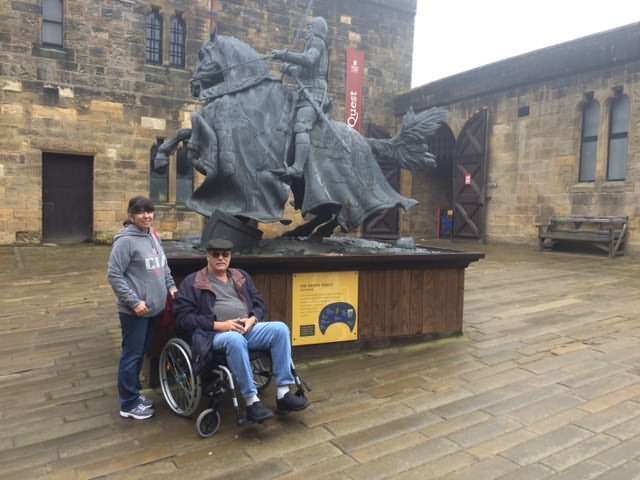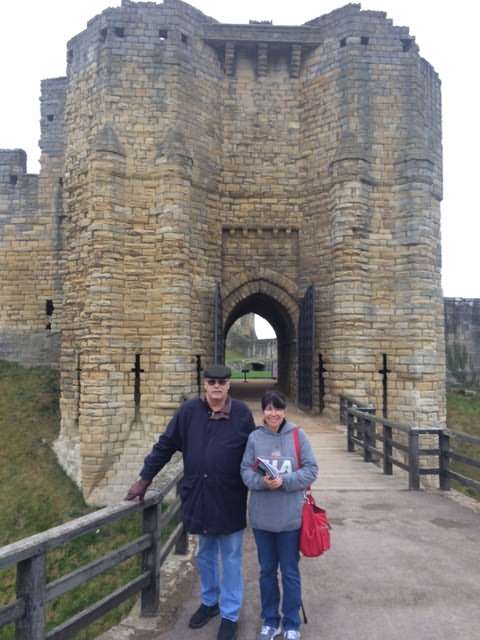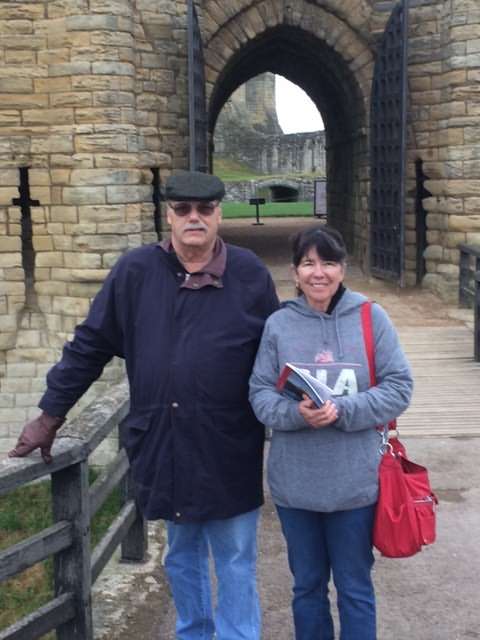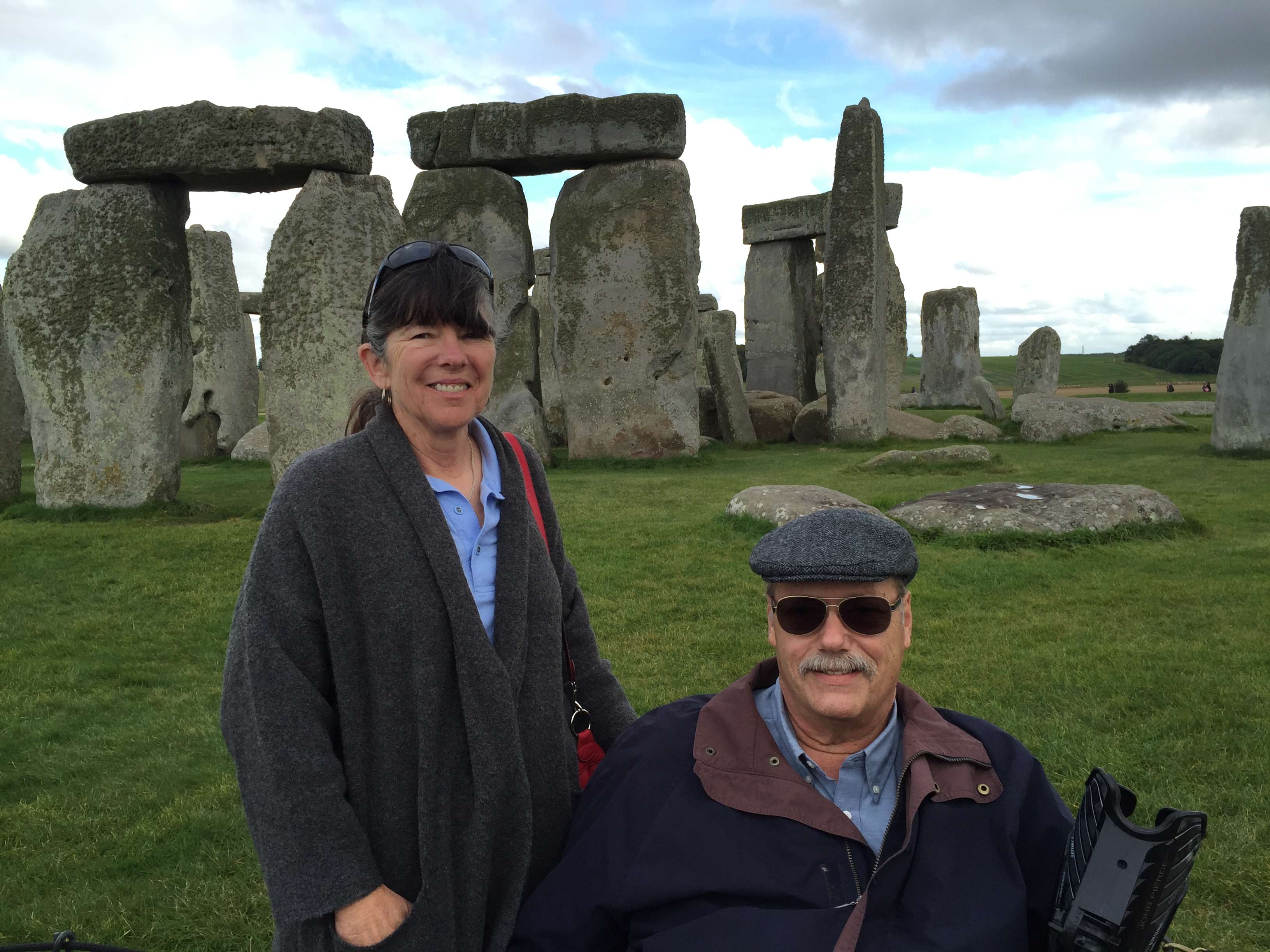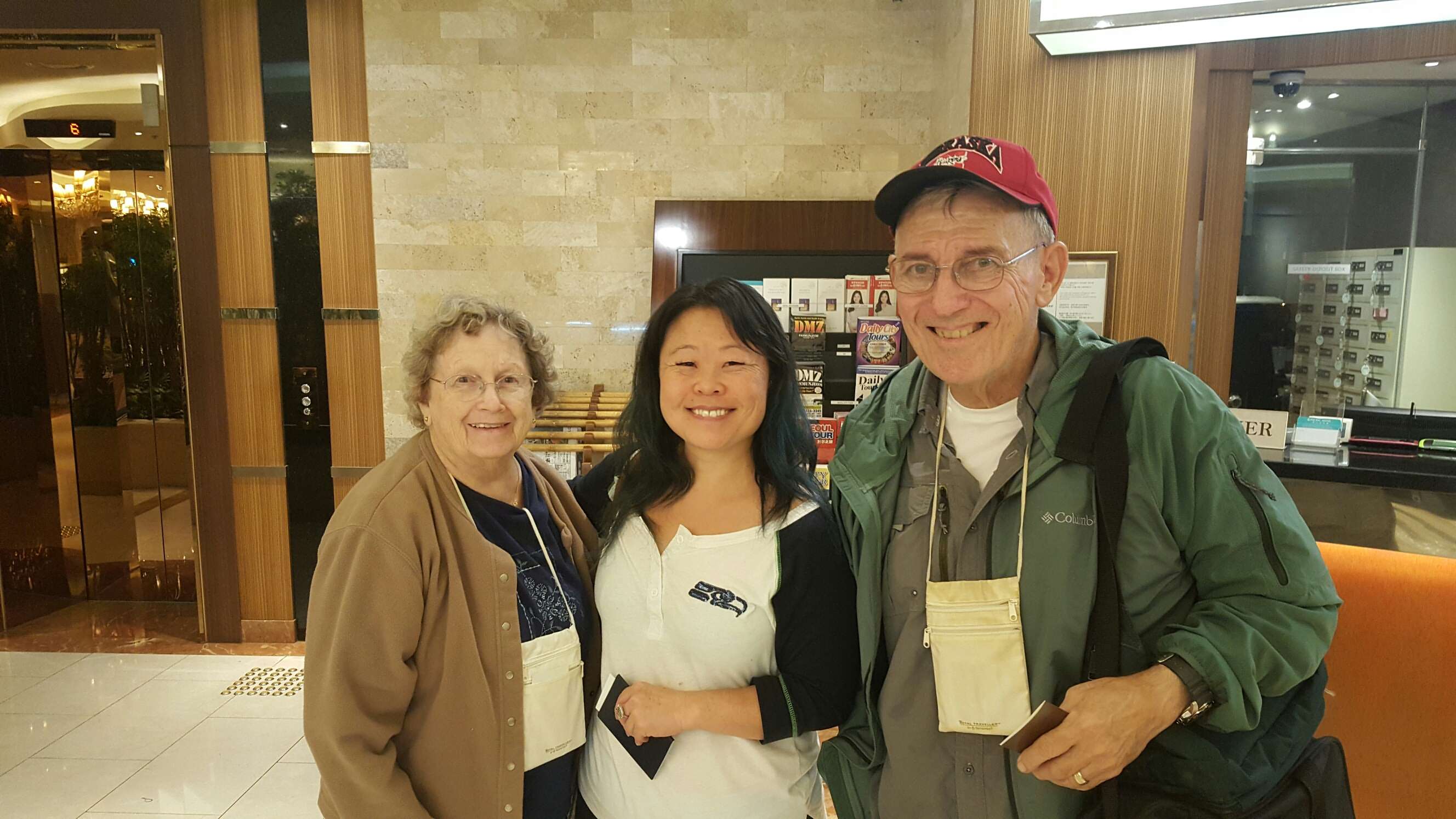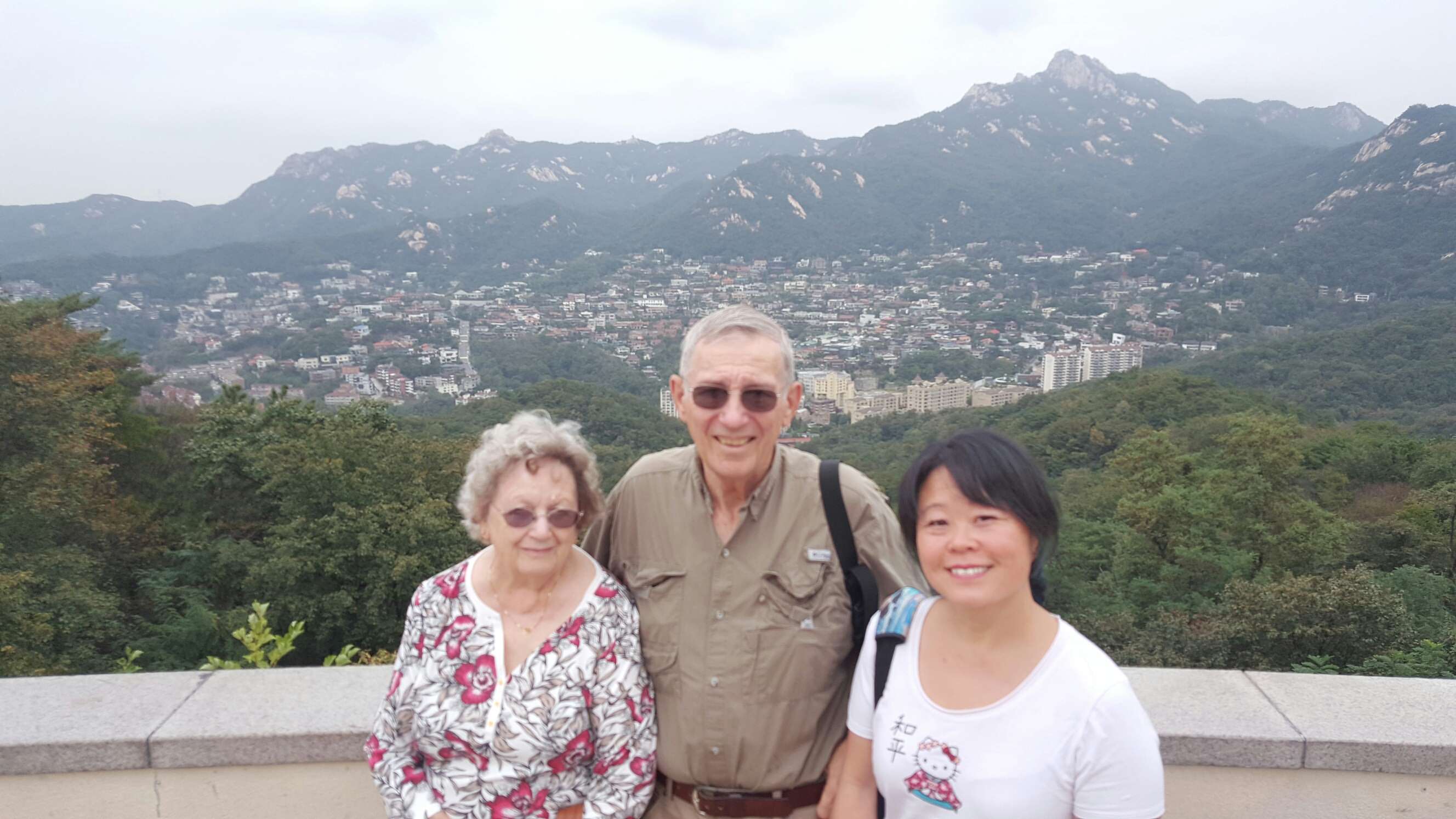 NLT-160923-VA72025

[Jan 23, 2019, from Australia]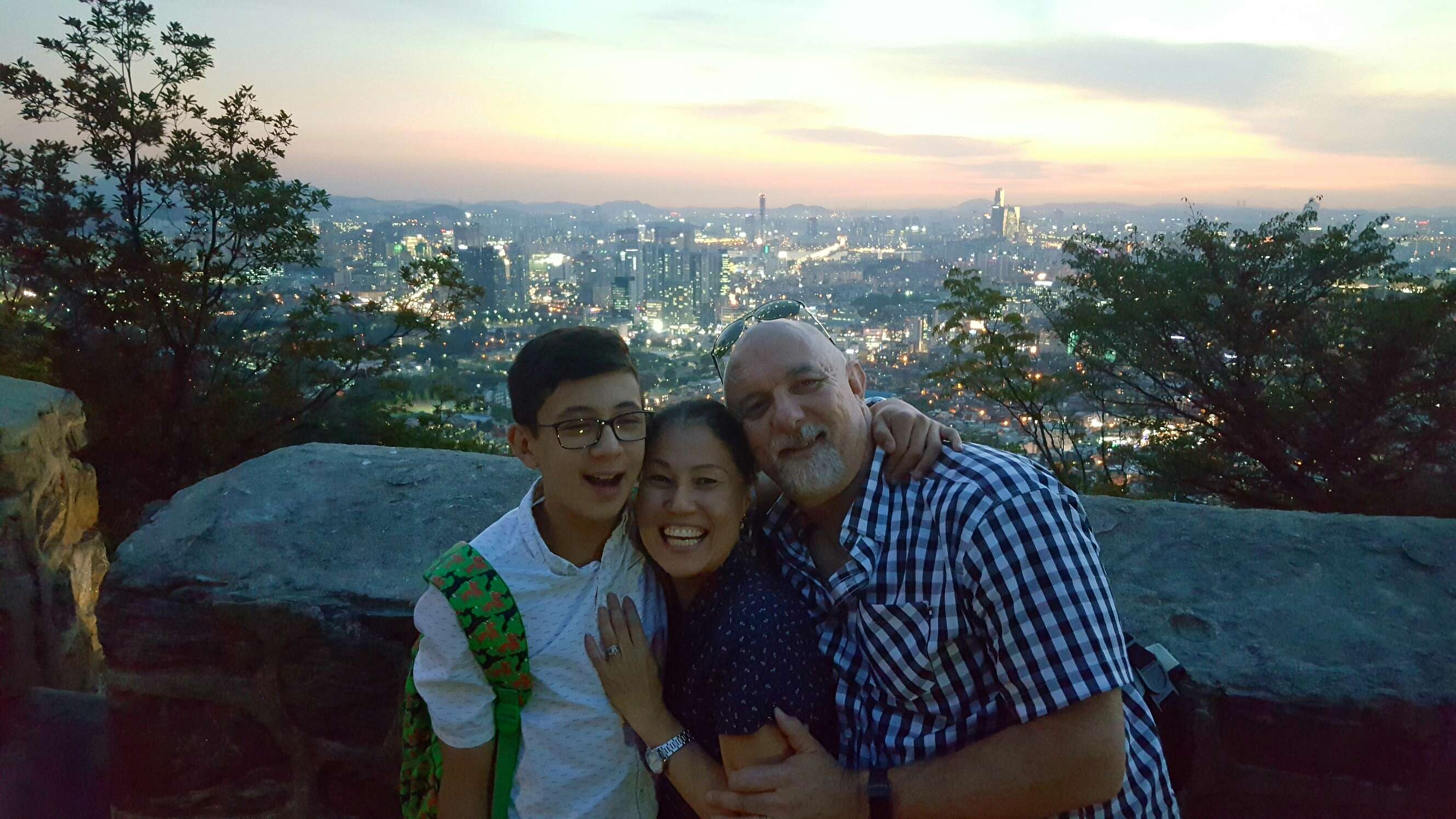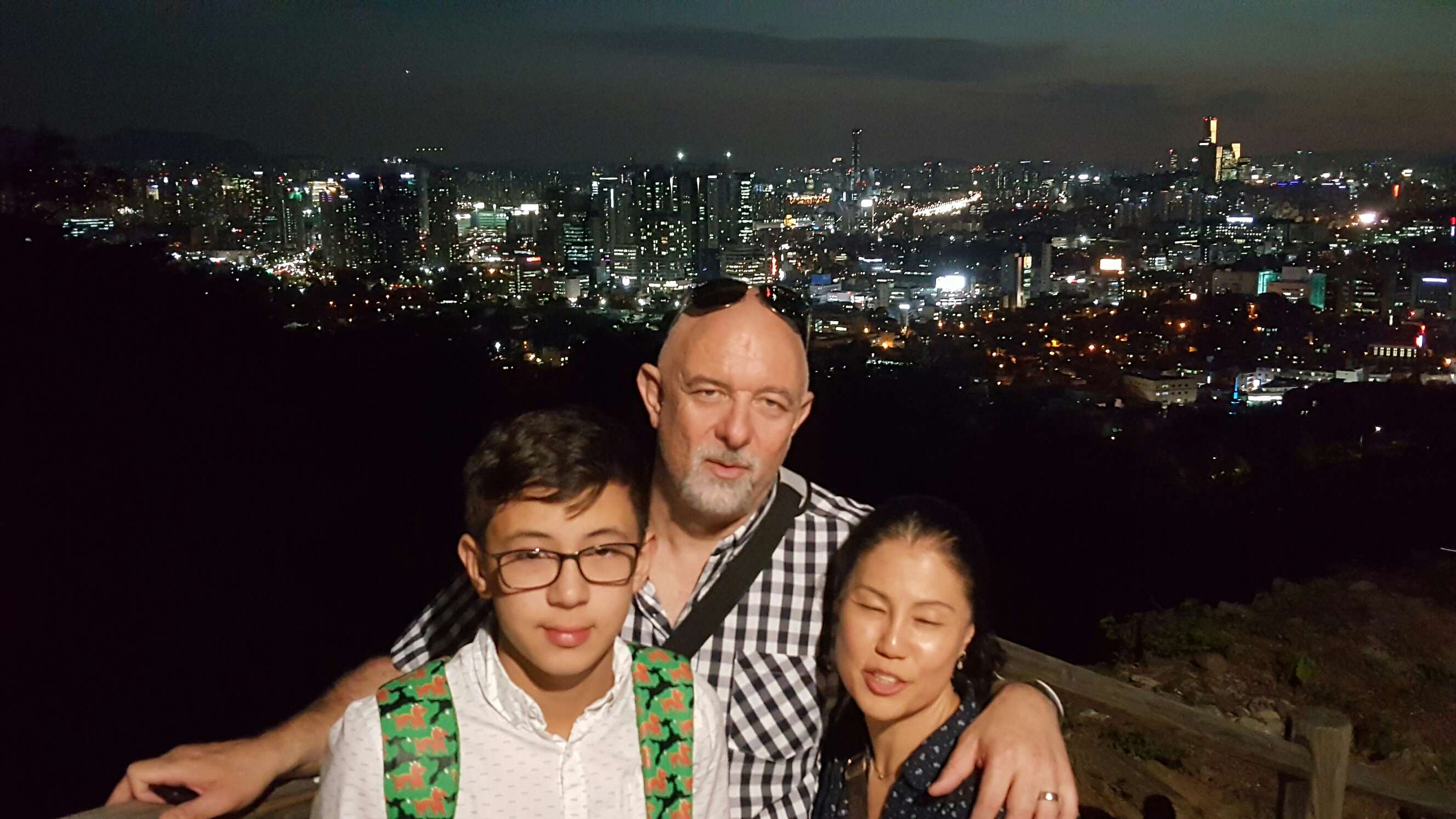 Aspect

Mark(1-5)

Advice or Remark

Travel Consultant

5

Proactive and timely. She was great. She was open and sharing and gave me the information, both good and not so good, to let me make informed decisions. I couldn't have asked for a better consultant.

Tour Guides

Command of English

5

Both Young and Fred were excellent

Knowledge of Subjects

5

Exceptional

Ability of Explain

5

Excellent

Attitude

5

Excellent

Flexibility

5

Young was exceptional; Fred was excellent.

Drivers and Cars

5

Hotels

Location

5

Comfort

5

We were already warned by you about the hotel in Chun Chon. It was not good, but that was my choice.

Sights or Activities

Worthiness of Visit

5

Meet Your Interests?

5

It was everything I hoped for and more.

Too Tight or Too Loose?

5

Perfect

Meals

5

The guides did a great job of getting us to local restaurants to enjoy all the local specialties.

Public Transportation (train, flight, cruise, etc.)

5

Wish it were this easy in the USA

Any Other Aspect

5

Young is a jewel. He did all the little things, and more, to make this trip truly memorable. He started as our tour guide and ended as our friend. He is a real asset to our company. He is also welcome at our house anytime.

Overall Score of the Whole Package

5

We will recommend you to any of our friends looking for trips to Asia. You did a great job.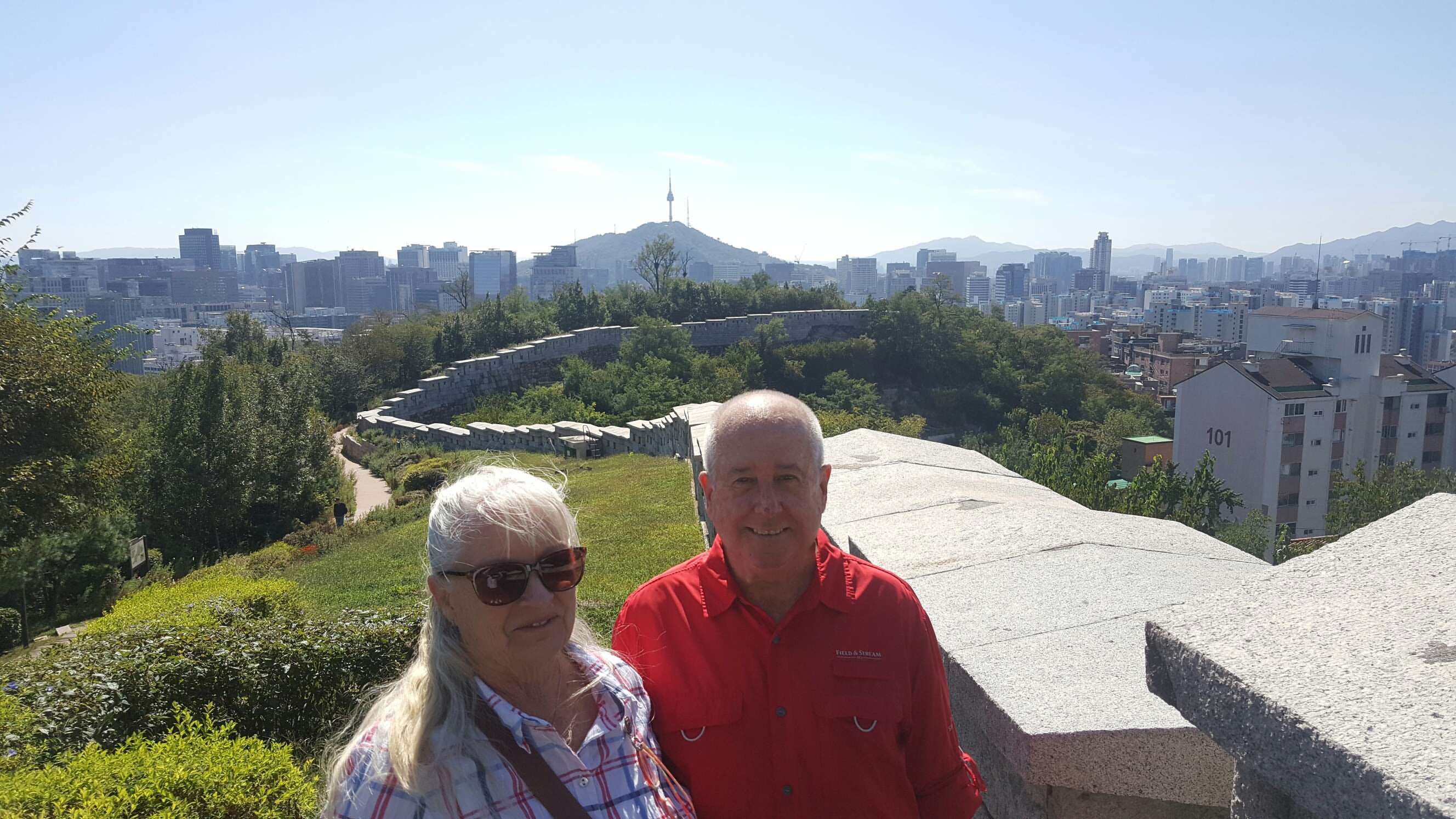 NLT-160914-EJ63997

[Jan 23, 2019, from America]
Reply on Whatsapp:
Thank you for all your hard work and effort! We very much wish to return to KOREA. Probably a Seoul and vacinity trip. Loved Insadong, and Hotel SunBee was most excellent! Sad to be leaving!

Reply on email:

Siva,
I'm sorry to take so long getting back to you about our Korea trip! Will be emailing you today or tomorrow and reviewing our Vacation. We Had a great time and met some very fine people.
Soon!

2016-11-29
Dear Siva,
Sorry for taking so long in replying to yourrequest for feedback on our trip. Taking care of Gramma and householdduties have been keeping us busy. It didn't help getting an intestinalproblem that persisted for ten days. Doctor thought it was something I pickedup on the plane. I'm back to normal now.

First, We want to thank you so very much forplanning a busy, fun, and interesting tour for us. You were always therefor us when unexpected problems came up! We saw and experienced a greatdeal of Korea and its culture in a short time. We are already thinking ofreturning soon. We will probably base our trip around Seoul nexttime. There are so many places we didn't get to see and experienceyet. We LOVED the Sunbee Hotel in Insadong, and would love to stay thereagain.

Mr. Young was FANTASTIC. He was like theson we never had! We wanted to bring him home with us!! Ha! He was patient,caring, and able to think of good places to visit that were not on ourlist. He listened to our likes and adjusted the schedule to fit thingsin. We were especially glad to visit the War Memorial Of Korea. Ithought we wouldn't have time in the schedule, but he fit it in! We alsoexperienced the Cheonggyecheon Stream. We wanted to visit it too, but, again,there probably wouldn't be time! He just knew that we probably would like it,and took us there at night while returning to our hotel. He introduced us to"army stew", a popular korean dish. Judy has cooked it a coupletimes since returning home. He took us to the us to The train stationwhen we left Seoul. He knew it would be super busy there because ofChuseok! He got us and our bags on the train, and made sure we were safely onour way! Mr Young also had food delivered to our hotel in Busan!. He's #1great!!!

The Sunbee Hotel in Seoul was excellent! Rooms were clean and quiet. The staff was friendly and veryhelpful. They also had a free laundry room in the basement!! Wedidn't get to see nearly as much in Seoul as we would have liked, so on ournext trip, the Sunbee in Insadong will be our choice again. We barely didany browsing in Insadong...our days were so full of sightseeing! There were somany more places we would like to visit...Oh well, next time! Seoul willprobably be our only destination. We did get to meet up with my friend'sbrother, Taeyung Kim, on our free day in Seoul. We spent a fun day withhim at the Modern Art Museum, and the Royal Palace. He's a famous photographerin Seoul, and a wonderful guy. (See pics of us at royal palace, andTaeyung and Judy.)
Judy was game for the sightseeing, but didremark that there were a lot of steps in Korea. She knew this fromwatching the dramas, but actually climbing them was harder than watchingsomeone else climb them. It's a good thing we are still in good shape.

The KTX train was a restful way to travel, andallowed us great views out of the large windows.

Mr. Jung met us in Gyeongju. He was veryinteresting to talk with. He's 75, and a grandfather. He's seenKorea grow from nothing into a thriving world economy. Gyeongju isa beautiful area. The Bulguska Temple, and Seokguram Grotto, were a nicehike and climb up from a beautiful park. We enjoyed thegreenery...everything in our area is so brown! The King's burial mounds wereinteresting also. Again, so much to see, but a good guide and wonderful localfood.

Busan is a thriving city! We arrivedduring the height of Chuseok! Ms Lee, our tour guide was excellent and full ofknowledge. But...With all the places to visit, and the crowds, it wasprobably a bit hurried. We did, however get to see much of Busan. The Lamer Hotel was NOT to our liking. It is located in a run downarea. After a full day of sightseeing, we were tired. and just wanted tofind find someplace nearby with a menu we could read! A Hotel in a morecosmopolitan-tourist area with a MORE helpful staff would have been nice. We did find a fried chicken place around the corner with staff who werefriendly, and between our Korean and their English, we had a good meal ofchicken and beer...In fact we had it a few times! The room was clean, buttight. The staff was NOT very helpful. They never told us that we hadcomp. breakfast included. They just handed us our key. We knew nothingabout spa or any other ammenities. There was nothing in our room toexplain anything either. The desk help was not outgoing or very friendly. Had to ask the restaurant people on our second day about breakfast, theygraciously served us even though we were a little late. It seemed thatthe few tourist brochures they had were printed in Russian...nothing inEnglish. I would NOT recommend this hotel, especially for older tourists. Verypoor. Wanted to go to the Hyundi Departmrnt store. Front desk gave asmall map, and vague directions. We got lost, but a nice man asked uswhere we were going. He walke us about 3/4 mile to the store, but, beingChuseok, it was closed. One would think that the desk person could havecalled the store to check if it was open or not! Not very tourist friendly...The hotel lived up to it's name...LAME.

The cultural village was fun and interesting,but as Judy said, it had a lot of steep steps! She did Ok, but for her heightof 150cm they seemed high! We both enjoyed the village, and Ms Lee did a good jobexplaining its history to us. The Busan Tower gave us an impressive view ofthis vibrant city. We had a chance to do some shooping too. Ms Leehelped me find the right gift for my friend, Taeyung's sister. It was surecrowded in the shooping area we visited...wall to wall people!

Either Mr. Choi or his brother were our driversin Gyeongju ahd Busan, and were on time and excellent. Mr Choi got us to theairport in plenty of time for our flight to Jeju.

It was a bit confusing trying to find a taxi fromthe Jeju airport into Jeju city, but we figured out where and how to get a taxiafter asking several people. I have to say that the Korean people we metwere all friendly, outgoing, and willing to help out. It seemed to workif I used my Korean to say hello, and other key words. This was sowonderful! The staff at the Amber Hotel were also gracious and wonderful. While they could not speak English, we were able to communicate fine. Itwas a very nice quiet and clean place to stay. The breakfast buffet wasalso tasty and nice.

Jeju is a beautiful Island, still relativelyrural. We arrived with the Typhoon. Our wonderful guide, Ms Kim Hee Ah reallywas great at adjusting our sightseeing schedule to suit the weather. LikeMt Young, she was able to find adjust our schedule to suit our likes, and theweather. The several days we spent with her were informative and verynice. Our tour involved much driving, and it allowed us to see this beautifulisland and talk about many things. She said that many young people aremoving to Jeju to get away from the stress of the big cities. Thepopulation is growing rapidly, and with the growth, the islanders worry aboutkeeping their culture alive. When she was a child, her family was living in atwo room country house with her grandparents. The females slept in oneroom, and the males in the other. She had to go to the toilet out in thepig pen, and used a stick to keep the pigs away! We were able to see a houselike this at Hallim Park. Thank you for scheduling this park! You, and MsKim, made good choices with the Andeok Valley, Cheonjiyeon Falls, coastalviews, Hallim Park, Spirited Garden, and O'sullac Tea Plantation. We alsovisited the Memorized Theme Park, 3D Trick Art Museum, and Eco land to ride theonly train on Jeju! Because of the Typhoon, we were unable to climb theEoseungsaengak Trail at Mt. Hallasan on the planned day. We were,however, able to climb the trail on the beautiful day originally planned forour trip to Udo Island. The Udo ferry was not going to the Island becauseof the sea conditions. Sorry to have missed Udo, but...next trip.

We love our time on Jeju, and Ms. Kim, and,there will be more to see the next time!

We got back to Gimpo, and Mr Young was there tomeet us. We were't hungry, so he suggested we visit the Seoul World CupStadium. It was fun seeing the place where all of South Korea went madover the World cup matches. BTW. the grass in the stadium comes from asod farm a few miles from us!

My Young us with us all the way to the securitycheck point at Inchon. You are so lucky to have guides like him, caring andconsiderate.

Arrived back at LAX, and got our shuttle home,arriving tired but very happy...and sad, at having to say good-bye to Korea andour new friends for now!

Thank you Siva for all you did for us! I've already recommended you and Novaland to several friends!

We very much want to return to Korea. Nexttrip probably mostly in and around Seoul. Judy didn't get to shop as muchas she wanted, but, hey...I saved some money there!!

Let me know if this was helpful to you. Wehad a wonderful time, and look forward to booking another trip with you. Judy and her family still own land in China. Who knows she might want tovisit there too.

Thank you and your staff for all your kindnessand professional service. It made our trip go quite smoothly!

With best wishes,

George Gibbs