My parents had a great time on their tour!! They said they were very tired at the end of every day but were glad they got to see so much in the few days they were on the tour. I think they would highly recommend others to do something similar.
Everything turned out nicely, we really enjoyed the tour.
NLT-190328-JJ102183

[Apr 10, 2019]
1=poor, 2=fair,3=good, 4=very good5=excellent
Aspect

Mark(1-5)

Advice or Remark

Travel Consultant

Tour Guides

Command of English

2

The first two tour guys struggle to talk English the rest was good

Knowledge of Subjects

4

This was good on all of them

Ability of Explain

3

The first two tour guys did struggle and did not say much, not sure if it was the language or their ability to explain

Attitude

4

Good

Flexibility

3

Not much flexible but they stick to the time frame.

Drivers and Cars

Hotels

Location

5

All hotels standards was very good.

Comfort

5

All hotels were very comfort, the only thig that I did not like was standing in long rows waiting for a seat at breakfast at Keio Plaza Hotel

Sights or Activities

Worthiness of Visit

5

Excellent

Meet Your Interests?

5

Thank you very much, my highlights was the Sakura flower, The snow mount Fuji, the bullet train and the tea ceremony

Too Tight of Too Loose?

4

Just right

Meals

5

I like Japanese food very much, and good meals where we eat with the tour

Public Transportation (train, flight, cruise, etc.)

5

Excellent. On time and comfortable

Any Other Aspect

5

Thank you very much it was very nice and all your arrangements was good and easy to follow.
2019.04.03
Hi Doris,
Today was very nice. I got the train ticket for Kyoto.
I arranged my luggage with the front desk tomorrow.
Got the wi-fi also.


Thanks,
Jocelyn
2019.04.05
Everything is fine.

2019.04.09
Thanks for all your help . Our tour guide are excellent especially Takehiko Oizumi.
The hotels are good esp in Kyoto has excellent aminities.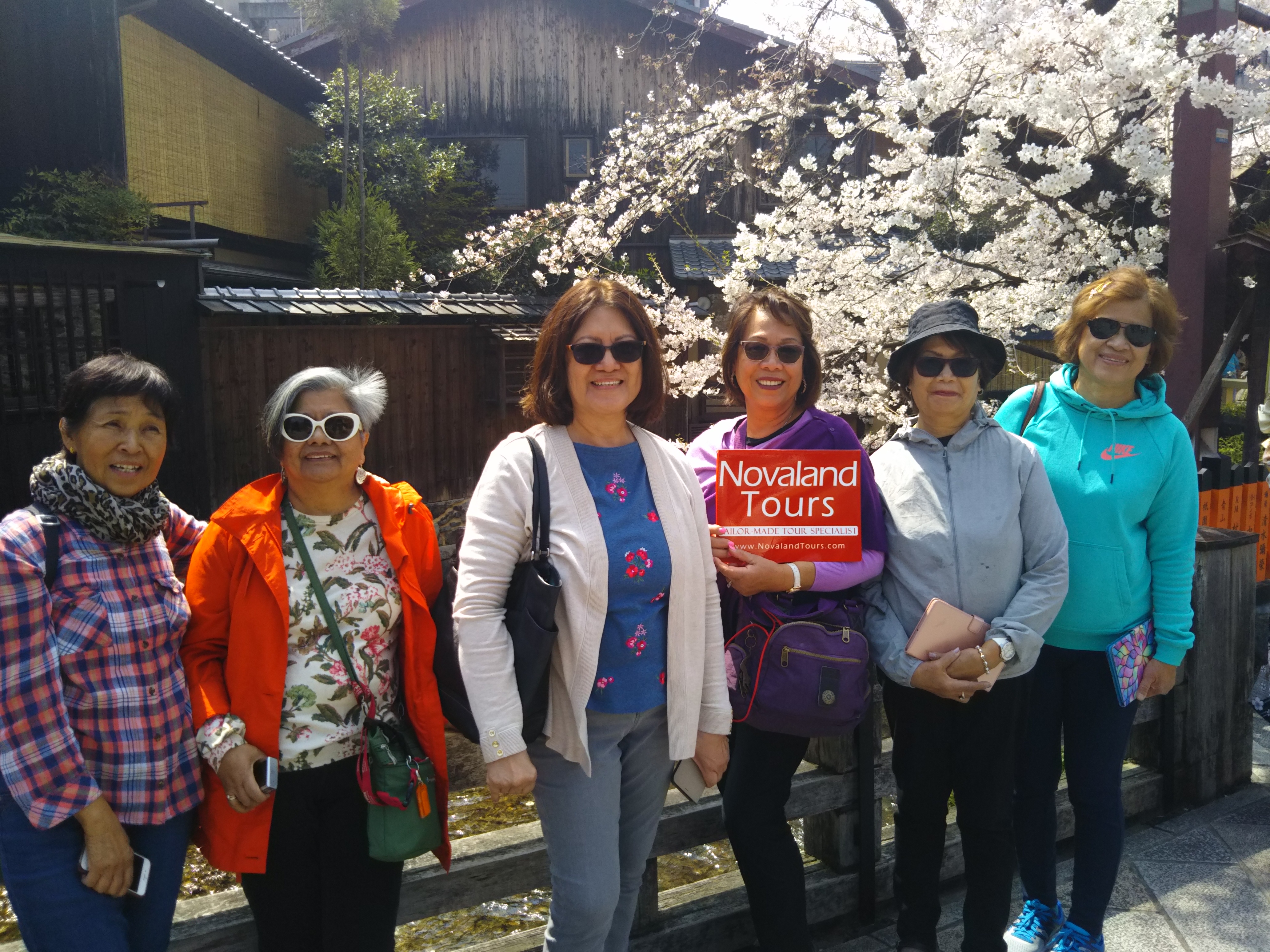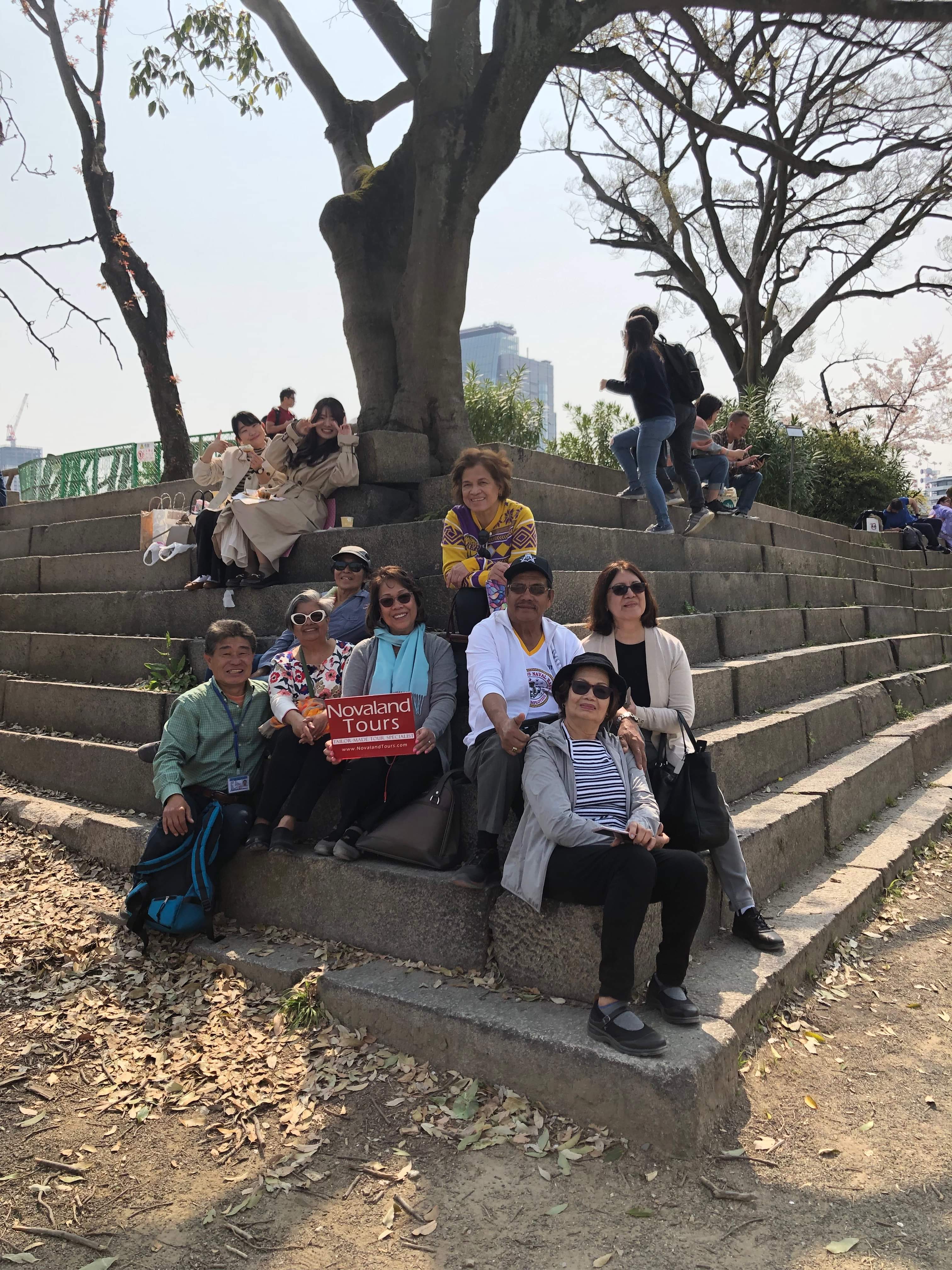 Dear Sanjeev


Sorry for not getting back earlier, We meant to write to you and thank you and Siva along with her team for organizing a beautiful holiday for us in Japan.


The quality of transport and guides was really excellent except the guide in Tokyo could be briefed on a lot of the modern side of Tokyo especially for the younger generation. He did have excellent knowledge in regards to the older part of Tokyo.


We will be recommending your service as well as Novaland to any of our friends who would wish to travel to Japan.


Thank you once again.


Thanks & Regards,


Sonali Furtado
Good morning
Dropped WiFi device at front desk for mailing. On our way to the airport now. Had a great visit. We appreciate all you did.


Thanks

Chuck and Laura
Hi Nick


Please tell Whitney we are had a great time & really enjoyed Japan!


Tokyo was fantastic, busy day & nights with all the hustle & bustle !! Seeing Mt Fuji was incredible though we only got to the first Station.
Have to say the hotel in Hakone on the shore of Lake Ashi with the spectacular views was incredible!! one we will never forget
Takayama was different with the Hida Villages & more relaxing ,tranquil.
Kyoto we loved!! ( hotel perfectly situated beside waterway full of cherry blossoms!! )
Osaka is great too. Loads of cherry blossoms everywhere.


All the tours have been great & the itinerary she prepared has worked out very well for us.


I tried to email but for some reason they got stuck in the outbox.


Please thank Whitney for us, all her hard work has made our holiday a truly wonderful experience in Japan.


Best regards
Jacqui
NLT-190319-JJ108931

[Apr 7, 2019, from America]
Hi Lily,
We got home last Wed(4-3).
Our trip to Japan was enjoyable .
Our tour guides are very knowledgable
and good singers. The drivers are safe
conscious. Thanks for your help in making our trip memorable. One feature
was lacking—-Imperial palace was closed on the day we were there.


Regards,
Perla