NLT-191107-CJ115764

[Dec 3, 2019, from America]
Thank you for reaching out!

We are back for about a week now.
The tour arranged by you went well. We are all happy about it.
Our experience is your company is quite professional so we can recommend your service to friends in future.

Regards
Hi Siva
Sorry about the delay with my reply.
We were very satisfied with the transfer from the airport to our hotel and day tours ( I will expand on this ).
The hotel was in a good location and we found the staff to be friendly and helpful. The cost of the hotel included breakfast, my husband quite liked the breakfast but I found that the choice was not very good for non Asians.
The day tours were of a high quality and we visited some amazing places and the tour guides were mainly very good. I did feel that too much was crammed into the day as some locations visited we were only allowed to say for a very short time. Maybe less places visited on the one day and more quality time in the locations would be my suggestion.


Thanks Siva for organising our holiday, we had a very enjoyable stay in Japan.


Regards
Glenda
NLT-191124-XJ118515

[Nov 27, 2019, from America]
Dear Caroline, we are back in Kanazawa after a wonderful day in Kyoto with Masaaki. I'm so happy that everything worked out perfectly and Massaki went above an beyond to make our day wonderful. Thank you again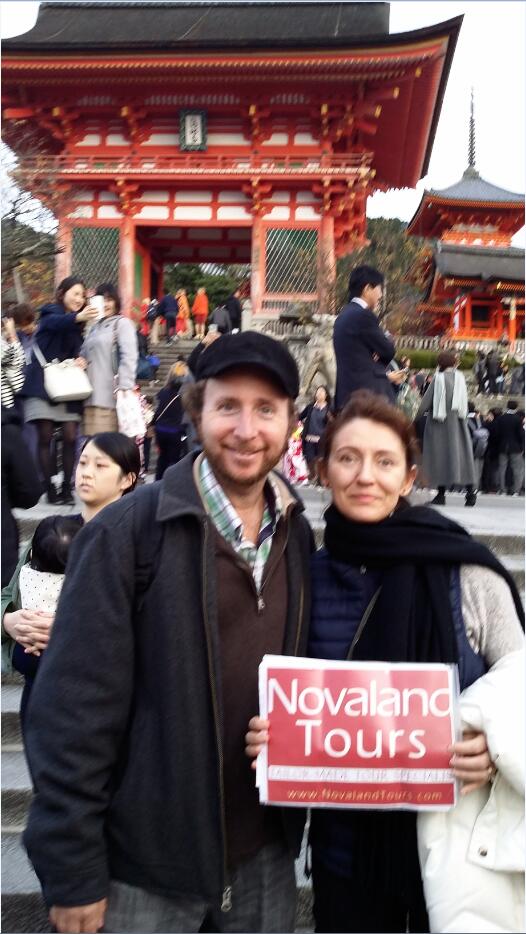 NLT-191115-VJ117504

[Nov 21, 2019, from Palestine]
Hi Doris,
I have done all the tours and all of them went so well! I put the wifi device, charger and USB in the envelop and the hotel receptionists will drop it in the post box.
Thank you very much it was a fantastic experience with your agency!
Regards,
The China trip was very good if a bit tiring. Your guides all three of them and the drivers were very good. Our compliments to them.