NLT-150613-TK57536

[Jan 23, 2019, from America]
HI Tina, We had a fabulous time with Young on the tour. He was extremely knowledgable and really went above an beyond any of our expectations. With our group, we had a lot of preferences in terms of touring and dining, and Young always seemed to find a way to meet the needs of our group. Some highlights of the trip included all of the variety of dining that Young found for our group. We were able to experience many different types of meals and not eat the same type of food twice. In addition, Young always had very good historical knowledge about a place and the traditions. We were able to see many more places than we anticipated we would be able to see on the trip. We will definitely be recommending Novaland to all our friends and we will plan on booking tours through you again the next time we are in the far east! I will also plan on including a writeup of our experience on Tripadvisor. Thank you!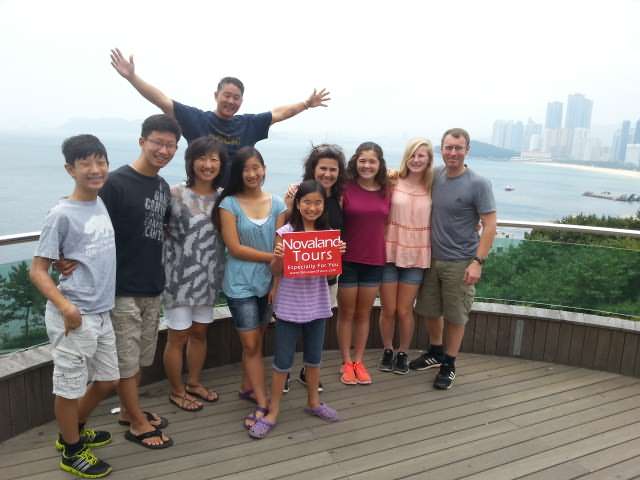 NLT-150612-EK56588

[Jan 23, 2019, from America]
NLT-150606-FJ52926

[Jan 23, 2019]
We had a very emjoyable first day. Lots to see eat & do. Looking forward to another supee fun tomorrow. Dear Alice, This is to let you know that all of us found our packaged tour in Sapporo/La Toya to our utmost satisfaction. This is largely due to our very gracious and knowledgeable tour guide, Ms Kiyoe Narita. Ms. Narita has honed her skills so well in handling tourists and provided many valuable insights and tips that rendered our stay even more productive and memorable. In La Toya, she did not leave until the problem of erroneous room booking was settled. For this, I request that you reimburse her for the overseas call charges she incurred while settling the issue between Novaland and La Toya Resort. Since posting pictures of our daily tours on Facebook, I have received queries on who our travel agent is and the logistics of such a holiday. You can well expect that I will be recommending Novaland Tours to these friends. Once again, thank you for an enjoyable trip which was my 60th birthday treat. Josie Aliwalas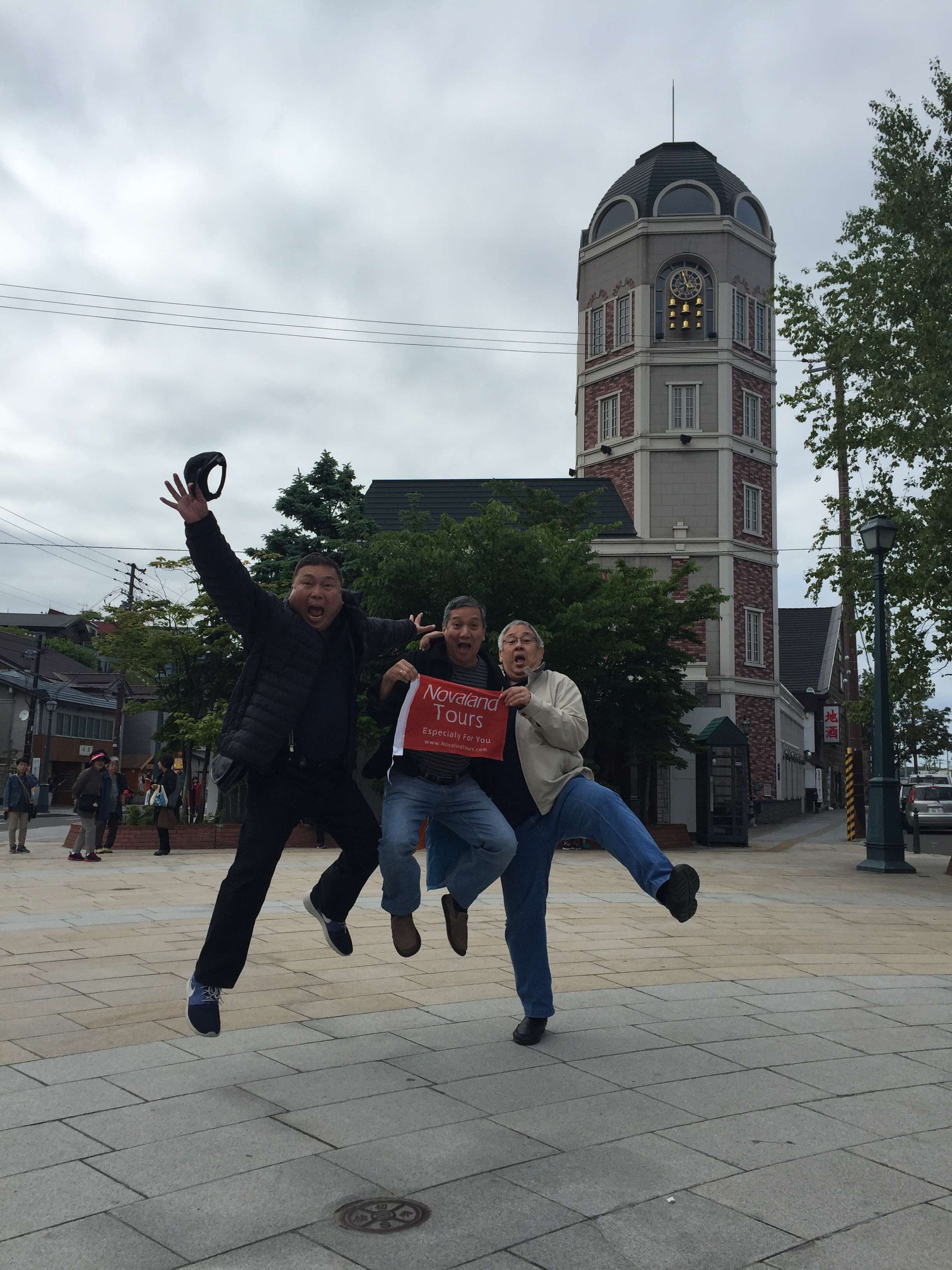 NLT-150524-EK57541

[Jan 23, 2019, from America]
Dear Emma, Thank you for your follow-up email with me. I have just returned from Asia trip ( I also went to Shanghai and Taiwan to visit family after Korea) this past weekend. I very much enjoyed my time in Korea and the tour provided by Novaland! My responses in regards to your questions below: 1. How is our service throughout your tour from any aspects you feel? Such as our travel consultant, tour guide's, drivers or others' attitude; hotels, transportations, scenic spots' arrangement; and any other words you would like to say to me. Response: I was very happy with the overall service provided by travel consultant, my personal tour guide Mr. Young, the hotel staff, drivers, and all that I encountered in Korea. I found the locals in Korea to be friendly and very helpful to tourists. I know that on the first day of arriving in Korea, I had missed Mr. Young picking me up at the airport, and appreciated both you, Mr. Young, and the hotel staff following up to make sure I arrived safely at hotel that night. I feel that everyone was always professional and courteous and made great effort to ensure that I was comfortable and happy! =D I was impressed by Sunbee Hotel. The Hotel service staff was very nice and knowledgeable about the area and activities nearby and my stay there felt like home. The location was convenient and had everything I needed. This accomodation was a great value for the price and I enjoyed the daily breakfast that was included there! Sunbee Hotel that Novaland arranged for me in Seoul, Korea had better overall service and resources than the 4 star Ocean Palace Hotel that I arranged for myself in Jeju Island, Korea..haha. My vacation in Korea was also really fun because Mr. Young was a wonderful tour guide! I was impressed by the personal service that I received during my four days in Seoul and he drove me everywhere I wanted to go. I am pleased that Novaland was able to provide me with my own personal guide to take me to all the places I wanted to visit. I like how customized and personal my tour was. Since Mr. Young was around my age, it was good because he also understood the things I would be most interested in seeing and we had some insightful conversations about Korean history and culture. I was able to visit everything on my sightsee list and also some additional locations and local Korean food that he suggested and I enjoyed. I can tell that Mr. Young worked very hard and sometimes went above and beyond what I have experienced with tour guides in the past - he went shopping with me and carried all my shopping bags, as well as picked me up after dinner with my friends to ensure that I got back to hotel safely. Mr. Young was very nice, attentive, supportive, and knowledgeable about all the scenic locations we visited, and he always made sure that I was comfortable during our travels and that I saw all the best highlights in Korea. Great job! I would recommend Sunbee Hotel, Mr. Young as tour guide, and also Novaland to my friends who may want to visit Asia in the future. (= 2. Where can we improve to be better and stronger? Response: I feel that Novaland was a bit expensive, and that tip to guests who arrive at Airport and cannot find Novaland driver should be advised to have information desk call local telephone number for them since we may have difficulty reaching local telephone operator. Also, in the case with me where I missed the driver on the arrival day, if the driver can stand closer to the international exit door instead of on the side facing the arrival gate in case we don't see them the first time and have turned around to look for them holding sign. 3. Other comments or memorable moments? Response: I enjoyed trying Sannakji (live Octopus in Korea), it was quite an adventure! as well as visiting the Hanbok villages, shopping in Myeongdong, and additional local highlights that Mr. Young took me to. Thank you for providing an enjoyable tour for me in Korea! Kind Regards,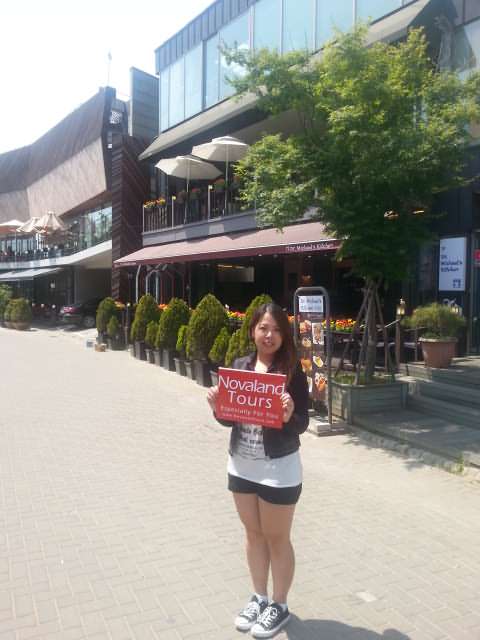 NLT-150510-LJ55933

[Jan 23, 2019, from America]
NLT-150508-YK56218

[Jan 23, 2019, from America]
Dear Joanna, the trip was EXCELLENT. I will send you some comments soon; just had to go back to the office today! We both enjoyed it very much. best regards, Natasha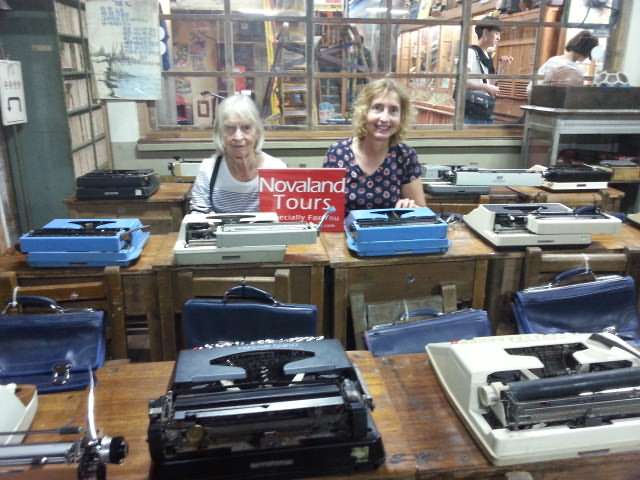 NLT-150504-TK39842

[Jan 23, 2019, from Canada]
Dear Tina, Finally I have time now to give you my feedback. I am glade you ask for them and I hope you will see my comments as constructive and not as complains. Overall we were satisfied with the services provided by your company. Your quick responds as we were planing the trip was outstanding. The guide provided in Seoul was outstanding but I could not say the same thing about the one in Busan. She was knowledgeable but would need a bit of training on how to interact with tourists. The driver in Busan should be inform that tourist are coming to relax and not be stress by his driving. We had to ask him to slow down. At one point he was going at 145 km/h in construction zone. Finally I think some proactive advises could help tourists like us in planning costume made tours even if you have to charge more money. For example we could have been advise that the JSA at DMZ was close on the Saturday and go there on the Friday and visit Seoul on the Saturday. For us it was a big disappointment not visiting the JSA. I not even sure it worthwhile to go all the way to DMZ if you are not to go see the JSA. Again I hope you take my comments as constructive.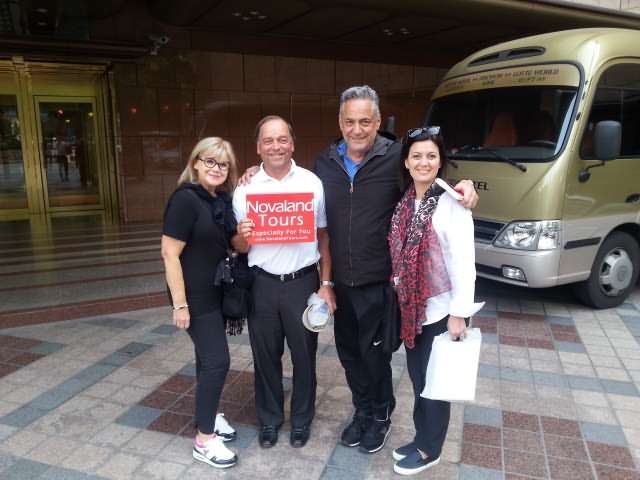 NLT-150429-FJ50798

[Jan 23, 2019, from Australia]
Attention Alice Chen Dear Alice, On behalf of our fellow travellers, Kevin Allan, Nessa Black, Ken and Angela McMaster, Maureen O'Connor and ourselves, Norm and Carol Yarwood we would like to thank you so much for all the time you took in organizing such a wonderful 5 days in Japan for us. The guides were excellent Ari (Tokyo) picked us up at Yokohama with a big smile on his face willing to help us with our cases. Nothing was a trouble to him and for the two days in Tokyo he made it so easy to get around and pointed out places of interest. He put us on the Bullet Train to Kyoto after an amazing day at Mt Fuji. We were met by our very helpful driver who was very friendly and made sure we got to our rooms in our hotel. Next morning we were met by Kotani (Ali) who was excellent. She was so informative with all her knowledge about the Temples, Castle and Palace. When she took us to the station as small as she is she still wanted to help us with our luggage. She gave me instructions about who would be picking us up in Tokyo and where he would be. It worked out well. It will be a wonderful memory for us all. I am going to send some photos to you. There is one of Ari with Norm and myself (Carol)